By Melissa Ann Ehrenreich
For MarylandReporter.com
My husband and I have carted our kids to every democratic experience we can think of — protest marches, polling places, town halls, city council meetings. We want to demystify the political experience and teach them how to successfully influence it to shape the world into a better place.
I'm embarrassed to admit, however, that I've left an alarming gap in their civic education. Not once have I ever exposed my children to the place in democracy where the rubber meets the road: the local budgeting process.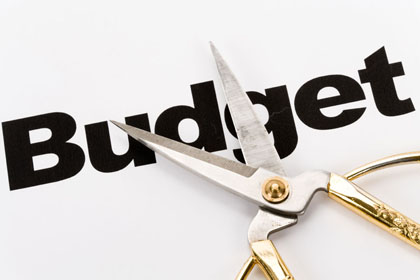 City budgets reflect our commitment, right in our own backyard, to tackle inequity, improve our quality of life, and make crucial decisions about public accountability, like whether our police forces buy body cameras. And, unlike the lobbyist-laden appropriations process at the national and state levels, our local budgeting processes are surprisingly accessible for people like me and you.
Participation horrifically low 
But ask any municipal official and they'll tell you that public participation in the budgeting process is horrifically low. Engagement is often limited to the privileged, or else people with extreme points of view. No wonder it's sometimes called the "dark side" of civic engagement.
When I asked fellow members of local email listserv about what keeps them from participating, I got a laundry list of barriers. But none was more damning than the belief that citizens just don't have enough power to influence the local budgeting process.
I was floored. How has local government — arguably the most open level — come to appear hopelessly inaccessible to average citizens? Perhaps there's an issue with the process.
Most municipalities just release a budget and then hold a handful of public hearings. Clearly that's not working. Last year in my town of Greenbelt, Md., the city clerk estimates that just one person made comments at public hearings and work sessions during the budgeting process.
One. Single. Person. For a community of some 23,000 people, that doesn't sound like a working democracy to me.
Trying new strategies 
The good news is that municipal laboratories across the country are trying out new strategies to reshape public budgeting to better include input from communities, especially the disenfranchised and disenchanted.
One interesting idea is called gamification, which allows people to choose and identify real-time tradeoffs to see the impact of their choices. San Francisco, for example, used an online interactive tool to allow the public to be "budget czar" for a day and show how they'd spend $3.2 billion on public transportation planning. That input was incorporated into a subsequent city-planning document.
Nearby Vallejo, California allows local residents aged 16 and up to directly choose where to spend $460,000 set aside for participatory budgeting. Nearly 3,000 people have participated in the process since 2013, and participatory budgeting is now occurring in more than 1,500 cities worldwide.
In Ohio, meanwhile, residents can now search the state's online checkbook to gain a more transparent understanding of how public dollars are spent. The state now aggregates hundreds of millions of dollars of expenses in real-time to promote accountability and has earned an A+ from US PIRG, a watchdog nonprofit focused on supporting open governance.
A chance for community engagement
By exchanging the formalized public comment process — which in many communities allows residents just a few minutes to comment — communities are instead giving residents a chance to talk directly with each other about community goals, priorities, trade-offs, and allocations.
Studies show that the benefits of these efforts extend beyond budgets. They also help residents become more knowledgeable and competent. Perhaps most importantly, they rebuild trust and engagement in the democratic process, particularly among disenfranchised communities.
State governments can play a role in building these processes. Delegate Darryl Barnes, D-Prince George's, for example, has proposed a blue-ribbon commission to broaden voter participation and engage new voting populations. This would be exactly the right kind of opportunity for our state to think about how innovative public budgeting can build civic muscles and voter participation.
We can and must get creative to awaken the force of public engagement beyond the ballot box if our local dollars are going to reflect our community values. It's time to bring the dark side of civic engagement into the light.
Melissa Ann Ehrenreich lives with her husband and three sons in Greenbelt. She's the chair of the Greenbelt Community Foundation and a New Economy Maryland Fellow at the Institute for Policy Studies.