Timothy W. Maier (tim@MarylandReporter.com) is the publisher and executive editor of MarylandReporter.com.
He is an award-winning managing editor/reporter with nearly three decades of leadership roles in print, radio and online news. Tim is one of the founding editors of the Examiner newspaper chain and served as the managing editor of the Baltimore Examiner. He previously served as the CEO of Talk Media News, a national news organization supplying news to more than 400 radio stations. He has reported for the Prince George's Journal, Baltimore Business Journal and Patuxent Publishing and Insight on the News Magazine.
He also launched several start-up news companies including the Baltimore Post-Examiner LLC, which publishes two volunteer websites in Maryland – BatimorePostExaminer.com and its mirror website LaPostExaminer.com as well as international websites with hundreds of stringers around the globe. He started the nonprofit Back to Work, which helps journalists find employment.  His work has been cited by Pulitzer Prize-winning authors, published in the Congressional Record, and turned into films. Tim has appeared on or worked with television outlets including 20/20, Fox and Friends, History Channel, and CNN, as well as hundreds of talk radio shows. He has won more than a dozen national and regional awards. Tim holds two bachelor's degrees from the University of Wisconsin in speech and communications with an emphasis on journalism.
Tim can be reached at Tim@MarylandReporter.com
Len Lazarick was the founding editor and publisher of MarylandReporter.com and is currently the president of its nonprofit corporation and chairman of its board
He was formerly the State House bureau chief of the daily Baltimore Examiner from its start in April 2006 to its demise in February 2009.
In the 1980s, Len was State House chief and political editor of Patuxent Publishing, then a chain of 13 weeklies, and in 1997, was senior associate producer at Maryland Public Television for a C-Span-style coverage of State House hearings. He has been an editor at numerous publications large and small, including the national copy desk of The Washington Post for eight years. From 1988 to 1996, he was managing editor of Patuxent Publishing's nine Baltimore County papers where he headed a staff of 30 editors, reporters and editorial assistants. Len spent eight years as the news editor and political columnist for The Business Monthly circulating in Howard and Anne Arundel counties and was editor of the Trustee Quarterly for the national Association of Community College Trustees.
Len also spent a year as an editor at the International Herald Tribune in Paris. He teaches East Asian history at Howard Community College in Columbia, Md. where he has also taught state and local government. He has a bachelor's degree in history from Boston College and a master's degree in East Asian history from the University of Maryland College Park.
He is the 2022 president of the Maryland-Delaware-D.C. Press Association (MDDC) and is a member of both the Maryland and D.C. chapters of the Society of Professional Journalists, where he is a past president of the Maryland chapter. He and MarylandReporter.com are members of the National Newspaper Association, the Online News Association and MDDC.
He can be reached at Len@MarylandReporter.com.
Managing Editor Regina Holmes (Regina@MarylandReporter.com) has worked as a journalist for 30 years. She was an assistant business editor at the Miami Herald and an assistant city editor at Newsday in New York City, where she helped supervise coverage of 9/11, anthrax attacks and the August 2003 Northeast Blackout, which darkened the entire city. 
As an assistant managing editor of the Baltimore Examiner, she helped launch the free tabloid in 2006. She was most recently the managing editor for Washington, D.C.-based Talk Media News, where she supervised digital, radio and video production of news reports for over 400 radio stations. She previously served as TMN's national news correspondent. 
Regina launched an award-winning investigative news website, InvestigativeVoice.com, that tackled political and police corruption in Baltimore. She also has worked as a senior technical editor at General Dynamics Information Technology and a consultant for the World Bank and Baltimore County Public Schools. Regina has a bachelor's degree in English from Vassar College and a master's degree in journalism from Columbia University.
She can be reached at Regina@MarylandReporter.com
Reporter Bryan Renbaum (Bryan@MarylandReporter.com) served as the Capitol Hill Correspondent for Talk Media News for the past three-and-a-half years, filing print, radio and video reports on the Senate and the House of Representatives. He covered congressional reaction to the inauguration of President Donald Trump as well as the confirmation hearings of attorneys general Jeff Sessions and William Barr and Supreme Court Justice Brett Kavanaugh. He also filed breaking news reports on the 2017 shooting of House Majority Whip Steve Scalise and three others. 
Previously Bryan broke multiple stories with the Baltimore Post-Examiner including sexual assault scandals at the University of Maryland, Baltimore County and a texting scandal on the women's lacrosse team at that school for which he was interviewed by ABC's "Good Morning America." He also covered the Maryland General Assembly during the 2016 legislative session as an intern for Maryland Reporter. He has a bachelor's degree in political science from McDaniel College. 
Bryan can be reached at Bryan@MarylandReporter.com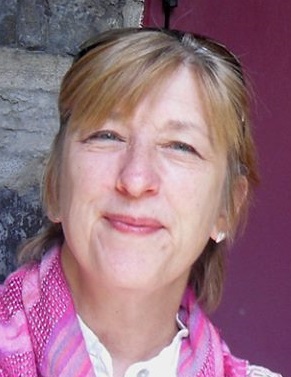 Contributing Editor Cynthia Prairie has been a newspaper editor for more than 25 years. She has worked for the Raleigh Times, The Baltimore News American, The Chicago Sun-Times, The Prince George's Journal and Baltimore County newspapers in the Patuxent Publishing chain, including overseeing The Jeffersonian when it was a two-day a week business publication.
Cynthia has won numerous state awards, including the Maryland State Bar Association's Gavel Award.
Cynthia compiles and edits the daily State Roundup. She is a graduate of the Journalism School at the University of North Carolina at Chapel Hill. She can be reached at CynthiaPrairie@gmail.com. She lives on a farm in Chester, Vermont, and publishes the Chester Telegraph news website
Contributing Editor Meg Tully has been covering Maryland politics for more than five years. She has worked for The Frederick News-Post, where she reported during the General Assembly session in Annapolis. She has also worked for The (Hanover) Evening Sun and interned at Baltimore Magazine.
Meg has won awards from the Maryland-Delaware-D.C. Press Association for her state and county writing, and a Keystone Press Award for feature writing from the Pennsylvania Newspaper Association. She is a graduate of Franklin & Marshall College in Lancaster, Pennsylvania.