MarylandReporter.com is publishing this comprehensive list of statewide candidates for Maryland governor, attorney general and comptroller updated for the general election. It includes links to the candidates' websites, stories, endorsements and voters guides by other organizations, as well as coverage of the races in general. If you think we've missed something, let us know by contacting Len@MarylandReporter.com.
MarylandReporter.com is an independent nonprofit news website founded in 2009. We do not endorse candidates and we do not accept campaign advertising for any candidate.
The general election is Tuesday, Nov. 8. Polls open at 7 a.m. and close at 8 p.m.  Early voting will take place Oct. 27-Nov. 3, from 7 a.m. to 8 p.m. You can vote early at any early voting center in the county you live in.
Campaign finance reports for all candidates are now available on the State Board of Elections website. You can look up any candidate using this link:
www.campaignfinance.maryland.gov/
Click on disclosures, view filed reports, click continue and then enter the candidate's name (last name first) in the "candidate/committee name" highlighted box.
The following guides have been updated for the general election.
Maryland Reporter's Voters Guide for Congress
Maryland Reporter's Anne Arundel County Voters Guide: Candidates for executive, council, courthouse and legislature
Maryland Reporter's Montgomery County Voters Guide: Candidates for executive, council, courthouse and legislature
Maryland Reporter's Prince George's County Voters Guide: Candidates for executive, council, courthouse and legislature
WYPR's Tom Hall interviews candidates:     
Baltimore Sun Voters Guide (includes statewide, Anne Arundel, Baltimore City and County, Carroll, Harford and Howard counties, and ballot questions.)
League of Women Voters guides (covers most counties)
Bethesda Beat voters guide (Montgomery County and statewide)
Other voter guides will be added as they are updated for the general election
GOVERNOR'S RACE
Comprehensive list of endorsements for governor (Maryland Matters)
Democratic Candidate for Governor and Lieutenant Governor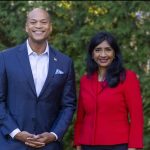 Wes Moore and Aruna Miller
Website wesmoore.com
Facebook http://www.facebook.com/iamwesmoore
Twitter @iamwesmoore
Endorsements 3.14 Action Fund, African Americans in Howard County, Baltimore County West Democratic Club, The Baltimore Fire Officers Union Local 964, Coalition of Asian Pacific American Democrats of MD, Collective PAC, FOP Maryland State Lodge, Impact (national organization supporting the Indian American and South Asian community), Ironworkers Local #5, Lower Shore Progressive Caucus, Maryland International Association of Fire Fighters, Maryland League of Conservation Voters, Maryland Sierra Club, Maryland State and DC AFL-CIO, Maryland State Education Association. Prince George's County Muslim Council, Service Employees International Union (SEIU), Thurgood Marshall Democratic Club, VoteVetsPAC https://wesmoore.com/endorsements/
www.washingtonpost.com/dc-md-va/2022/08/31/moore-cox-fundraising-maryland-governor/
www.washingtonpost.com/dc-md-va/2022/07/22/wes-moore-wins-maryland-governor-democratic/
www.nytimes.com/2022/07/22/us/politics/wes-moore-maryland.html
Republican Candidate for Governor and Lieutenant Governor
Dan Cox and Gordana Schifanelli
Website www.dancoxforgovernor.com
Facebook  http://www.facebook.com/official.dan.cox
Twitter @dancoxesq
Endorsements Maryland Right to Life, Informed Choice Maryland, Stand for Health Freedom, Maryland Right to Life  https://www.coxforfreedom.com/endorsed
Libertarian Candidate for Governor and Lieutenant Governor
David Lashar and Christiana Logansmith
Website www.davidlashar.com
Facebook  http://www.facebook.com/lashar2022/
Other http://www.youtube.com/channel/ucjnyohbgs1mskotsxdrhmwq
Green Party Candidate for Governor and Lieutenant Governor
Nancy Wallace and Pat Elder
Email nancy@nancywallace.us
Website https://wallaceforgovernor.us/
Facebook https://www.facebook.com/Nancy-Wallace-108536871968554
Twitter https://twitter.com/Wallace4GovMD
https://www.youtube.com/watch?v=ccAIs8Y-m10
https://www.wypr.org/show/midday/2022-08-19/nancy-wallace-the-green-party-candidate-for-maryland-governor
Working Class Party Candidate for Governor and Lieutenant Governor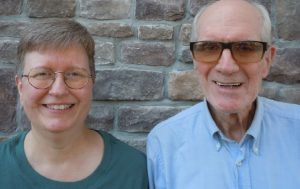 David Harding and Cathy White (No website as of 9/12)
Email dlharding410@mail.com, cathy.whitewcp@yahoo.com
COMPTROLLER
Democrat
Brooke Lierman
Website brookelierman.com
Facebook http://www.facebook.com/tim4md
Twitter @tim4md
Endorsements Maryland State Education Association, AFSMCE, Maryland State and D.C. AFL-CIO, Maryland Sierra Club, 1199 SEIU, 32BJ SEIU, Local 500 SEIU, Baltimore-D.C. Metro Building Trades Council, International Brotherhood of Teamsters, Communications Workers of America, Amalgamated Transit Union, United Brotherhood of Carpenters and Joiners of America, CASA in Action, UNITE HERE! Local 7, Local 23 and Local 25, Professional Fire Fighters of Maryland, Local 26 IBEW, Our Revolution Maryland, UMD DEMS, American Federation of Government Employees, UFCW Local 1994 MCGEO, Maryland League of Conservation Voters, EMILY's List, Moms Demand Action Gun Sense Candidate www.brookelierman.com/endorsements/
WYPR's Tom Hall interviews Brooke Lierman
Republican
Barry Glassman
Website www.barryglassman.com
Facebook http://www.facebook.com/GlassmanforMaryland
Twitter @harfordexec
Endorsements Maryland Farm Bureau, Fraternal Order of Police www.barryglassman.com/endorsements
www.baltimoresun.com/politics/elections/bs-md-pol-glassman-running-from-party-unity-20220809-ikdrk3cc5vhfrb4xvugmwbtxq4-story.html
https://www.marylandmatters.org/2022/08/05/josh-kurtz-is-this-barry-glassmans-moment/
ATTORNEY GENERAL
Democrat
Anthony Brown
Website www.anthonybrown.com
Facebook  http://www.facebook.com/anthonybrown.maryland
Twitter @BrownforMD
Endorsements American Federation of Government Employees (AFGE), ATU Local 689, Baltimore-DC Metro Building and Construction Trades Council, Brotherhood of Railroad Signalmen, CASA In Action, Eastern Atlantic States Regional Council of Carpenters, Everytown for Gun Safety, IBEW Locals 24, 26, 70 and 307, International Union of Painters & Allied Trades District Council 51, Maryland State and DC AFL-CIO. Maryland State Education Association (MSEA), Mid-Atlantic Pipe Trades Association – part of the United Association of Union Plumbers and Pipefitters (UA), Mid-Atlantic Region of the Laborers International Union of North America, Prince George's County Muslim Council, Pro-Choice Maryland SEIU 1199, SEIU 32BJ, SEIU 500, Sierra Club, Teamsters Joint Council 55, The Collective PAC, UNITE HERE Locals 7, 23 and 25, VoteVets
Maryland Bar Association interview with Brown (57 minutes) 
www.baltimoresun.com/politics/elections/bs-md-pol-attorney-generals-race-20220720-hmvncnkmr5a5rm5talfrpb6xsq-story.html
Republican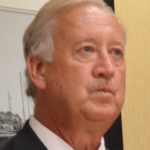 Michael Anthony Peroutka 
Email
Website https://patriots4peroutka.com/
Endorsements Maryland Right to Life State PAC
www.msba.org/peroutka-lays-out-personal-legal-beliefs-and-views-about-role-of-attorney-general-as-states-top-legal-officer/
www.nytimes.com/2022/08/01/us/politics/larry-hogan-peroutka.html
U.S. SENATE
Lots of information on candidates and rankings on the Ballotpedia website
Democrat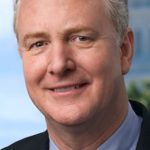 Chris Van Hollen, incumbent
Email info@vanhollen.org
Website http://www.vanhollen.org
Facebook  www.facebook.com/vanhollenformd
Twitter @vanhollenformd
Other instagram.com/vanhollenmd/
Endorsements Amalgamated Transit Union (ATU), American Federation of Government Employees (AFGE), American Federation of State, County and Municipal Employees (AFSCME), Brady PAC, CASA in Action, Council for a Livable World, Chesapeake Climate Action Network's Action Fund, End Citizens United & Let America Vote, Giffords PAC, International Longshoremen, Laborers' International Union of North America (LiUNA), NARAL Pro-Choice America, National Capital Federal Fire Fighters IAFF Local F-121, National Committee to Preserve Social Security and Medicare, National Education Association, National Treasury Employees Union (NTEU), NOW PAC, Planned Parenthood Action Fund, Professional Fire Fighters of Maryland, Columbia Democratic Club of Howard, DC Baltimore Building Trades, The Thurgood Marshall Democratic Club of Howard County, Maryland State and DC AFL-CIO, Columbia Democratic Club of Howard County, Human Rights Campaign (HRC), Lower Shore Progressive Committee, Ellicott City & Western Howard County Democratic Club, Moms Demand Action Gun Sense Candidate distinction, League of Conservation Voters (LCV), National Education Association (NEA), Southwest Baltimore County Democratic Club  https://vanhollen.org/endorsements/
Scottie Griffin (write-in candidate)
Email drgrifn@aol.co
Republican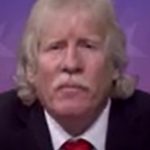 Chris Chaffee
Email chrischaffeeforussenate@gmail.com
Facebook  www.facebook.com/chrischaffee@chaffeeforussenate
Twitter @chrischaffee@chaffeeussenate