This is a voters guide for the U.S. Senate and House of Representatives. It includes links to the candidates' websites, stories, endorsements and voters guides by other organizations, as well as coverage of the races in general. If you think we've missed something, let us know by contacting Len@MarylandReporter.com.
MarylandReporter.com is an independent nonprofit news website founded in 2009. We do not endorse candidates and we do not accept campaign advertising for any candidate.
The general election is Tuesday, Nov. 8. Polls are open 7 a.m. – 8 p.m. Early voting will take place during the same hours Oct. 27 – Nov. 3. You can vote early at any early voting center in the county you live in; each county has at least one. Click here for more information about early voting. To find your polling place for Election Day, click here.
The Maryland State Board of Elections must receive requests for a mail-in ballot (formerly known as an absentee ballot) by Nov. 1. Voters may opt to receive their mail-in ballots by U.S. mail or email. After Nov. 1, mail-in ballots can be picked up at your local board of elections, and be completed there or submitted later. Mail-in ballots must be dropped in a ballot drop box by 8 p.m, on Election Day, Nov. 8, or postmarked by that day if mailed. Click here for a mail-in ballot request form.
The deadline to register to vote or to update your voter registration is Oct. 18. Voters may register at their polling place during early voting or on Election Day with proper ID. Click here for more information.
These candidates also are covered in other voters guides linked below. Links to other voter guides will be added once they are updated for the general election.
Campaign finance reports for all candidates are now available on the State Board of Elections website. You can look up any candidate using this link:
www.campaignfinance.maryland.gov/
Click on disclosures, view filed reports, click continue and then enter the candidate's name (last name first) in the "candidate/committee name" highlighted box.
The following guides will be updated this week:
Maryland Reporter's Statewide Voter's Guide: Candidates for governor, comptroller, attorney general, U.S. Senate (updated)
Maryland Reporter's Anne Arundel County Voters Guide: Candidates for executive, council, courthouse and legislature
Maryland Reporter's Montgomery County Voters Guide: Candidates for executive, council, courthouse and legislature
Maryland Reporter's Prince George's County Voters Guide: Candidates for executive, council, courthouse and legislature
U.S. SENATE
Lots of information on candidates and rankings on the Ballotpedia website
Republican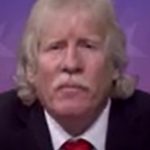 Chris Chaffee
Email chrischaffeeforussenate@gmail.com
Facebook www.facebook.com/chrischaffee@chaffeeforussenate
Twitter @chrischaffee@chaffeeussenate
Democrat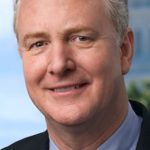 Chris Van Hollen, incumbent
Email info@vanhollen.org
Website www.vanhollen.org
Facebook  www.facebook.com/vanhollenformd
Twitter www.twitter.com/vanhollenformd?lang=en
Other instagram.com/vanhollenmd/
Endorsements Amalgamated Transit Union (ATU), American Federation of Government Employees (AFGE), American Federation of State, County and Municipal Employees (AFSCME), Brady PAC, CASA in Action, Council for a Livable World, Chesapeake Climate Action Network's Action Fund, End Citizens United & Let America Vote, Giffords PAC, International Longshoremen, Laborers' International Union of North America (LiUNA), NARAL Pro-Choice America, National Capital Federal Fire Fighters IAFF Local F-121, National Committee to Preserve Social Security and Medicare, National Education Association, National Treasury Employees Union (NTEU), NOW PAC, Planned Parenthood Action Fund, Professional FireFighters of Maryland, Columbia Democratic Club of Howard, DC Baltimore Building Trades, The Thurgood Marshall Democratic Club of Howard County, Maryland State and DC AFL-CIO, Columbia Democratic Club of Howard County, Human Rights Campaign (HRC), Lower Shore Progressive Committee, Ellicott City & Western Howard County Democratic Club, 2022 Moms Demand Action Gun Sense Candidate distinction, League of Conservation Voters (LCV), National Education Association (NEA), Southwest Baltimore County Democratic Club  https://vanhollen.org/endorsements/
Chris Van Hollen wins Democratic nomination for U.S. Senate 
Scottie Griffin (write-in candidate)
Email drgrifn@aol.co
HOUSE
1st Congressional District
Republican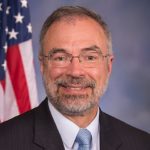 Andy Harris, incumbent
Email info@AndyHarris.com
Website www.andyharris.com
Facebook www.facebook.com/harrisforcongress
Twitter  www.twitter.com/Harris4Congress
Democrat
Heather R. Mizeur
Email campaign@heathermizeur.com
Website  www.heathermizeur.com
Facebook  www.facebook.com/heathermizeur
Twitter www.twitter.com/@heathermizeur
Other Instagram: @heathermizeur
Endorsements Maryland State-D.C. AFL-CIO, CWA, SEIU, LCV, UFCW, National Women's Political Caucus, NOW PAC, Victory Fund, End Citizens United, AFSCME 3, Maryland Sierra Club, Equality PAC, LPAC, Planned Parenthood Action Fund, EMILY's List https://heathermizeur.com/endorsements/
Libertarian 
Daniel Frank Thibeault
Email d.thibeault@ymail.com
2nd Congressional District
Republican
Nicolee Ambrose
Email info@ambroseforcongress.com
Website www.ambroseforcongress.com
Facebook www.facebook.com/NicoleeUSA
Twitter www.twitter.com/NicoleeAmbrose
Other Instagram:NicoleeUSA
Endorsements Freedom Works for America, Citizens United Political Victory Fund www.ambroseforcongress.com/endorsements
https://ballotpedia.org/Nicolee_Ambrose
Democrat
C.A. Dutch Ruppersberger, incumbent
Email info@DutchForCongress.com
Website www.dutchforcongress.com
Twitter www.twitter.com/GoDutchForMD
3rd Congressional District
Ballotpedia includes latest campaign finance reports
Republican
Yuripzy Morgan
Email yuripzy@ymorgan.com
Website www.ymorgan.com
Facebook www.facebook.com/YuripzyMorganForCongress
Twitter www.twitter.com/@ymforcongress
Other instagram@ymorganforcongress
Democrat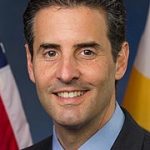 John Sarbanes, incumbent
Email john@johnsarbanes.com
Website www.johnsarbanes.com
Facebook www.facebook.com/jsarbanes
Twitter @JohnSarbanes
Endorsements Maryland State and D.C. AFL-CIO, Maryland Sierra Club,  Coalition of Asian Pacific American Democrats of Maryland, Thurgood Marshall Democratic Club, Ellicott City & Western Howard Democratic Club,  Progressive Turnout Project, Columbia Democratic Club  Planned Parenthood Action Fund, Southwest Baltimore County Democratic Club,  Moms Demand Action Gun Sense Candidate www.johnsarbanes.com/endorsements
4tt Congressional District

 (OPEN SEAT; NO INCUMBENT)

Republican
Jeff Warner
Email info@jeffwarnerforcongress.com
Website www.jeffwarnerforcongress.com
Facebook www.facebook.com/RepJeffWarner
Twitter @repjeffwarner
Democrat
Glenn F. Ivey
Email info@iveyforcongress.com
Website www.iveyforcongress.com
Twitter  www.twitter.com/@GlennIveyMD
Other @GlennIveyMD
Endorsements New Dems Action Fund, International Federation of Professional and Technical Engineers, Prince George's County Muslim Council, Democratic Majority for Israel, American Israel Public Affairs Committee, National Association of Realtors PAC www.glennivey.com/endorsements
5th Congressional District
Republican
Chris Palombi
Email chris@chrispalombi.com
Website www.chrispalombi.com
Facebook  www.facebook.com/palombiforcongress
Twitter @chrispalombi
Endorsements www.chrispalombi.com/endorsements.html
Democrat

Steny Hoyer, incumbent
Email info@hoyerforcongress.com
Website www.hoyerforcongress.com 
Facebook www.facebook.com/hoyerforcongress
Twitter @stenyhoyer
Endorsements www.hoyerforcongress.com/press-releases/hoyer-announces-key-endorsements-local-leaders-across-fifth-congressional-district
6th Congressional District
Republican
Neil C. Parrott
Email neil@neilparrott.org
Website www.neilparrott.org
Facebook www.facebook.com/ParrottForCongress/
Twitter www.twitter.com/neilparrott
Democrat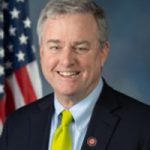 David J. Trone, incumbent
Email info@davidtrone.com
Website www.davidtrone.com
Facebook www.facebook.com/davidjtrone
Twitter www.twitter.com@davidjtrone
7th Congressional District
Republican
Scott M. Collier
Email dundalktv@gmail.com
Facebook www.facebook.com/scott.collier.543/
Twitter @oneunitedvoice
Democrat
Kweisi Mfume, incumbent
Email mfumeforcongress@gmail.com
Website www.mfumeforcongress.com
Facebook www.facebook.com/mfumeforcongress
Twitter www.twitter.com/@mfume4congress
Other Instagram:@mfumeforcongress
Endorsements Maryland State and D.C AFL-CIO, Baltimore County West Democratic Club, UNITE HERE!, Maryland Sierra Club, Interdenominational Ministerial Alliance, Congressional Black Congress PAC, Moms Demand Action Gun Sense Candidate  mfumeforcongress.com/endorsements
8th Congressional District
Republican
Gregory Thomas Coll
Email info@gregorycoll.com
Website www.gregorycoll.com
Facebook www.facebook.com/gregorycoll2
Twitter  www.twitter.com@collforcongress
Democrat
Jamie Raskin, incumbent
Email info@jaminraskin.com
Website www.jamieraskin.com
Facebook  www.facebook.com/raskin.jamie/
Twitter www.twitter.com/@jamie_raskin
Other www.instagram.com/raskinforcongress
Libertarian
Andrés Garcia
Email kevinandresforcongress@gmail.com
Website  www.AndresforCongress.com
Facebook www.facebook.com/kevingarcia91
Twitter  www.twitter.com/@andres4congress
Other Instagram: Andres4Congress