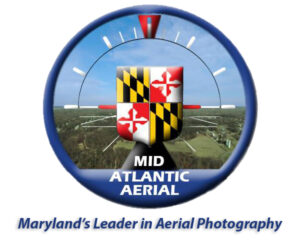 REDISTRICTING MAPS TAKE CENTER STAGE: One of the country's most gerrymandered congressional maps is slated to be redrawn this week when Maryland lawmakers return to Annapolis, over the protests of Republicans who charge the proposed map still significantly favors Democrats. Debate over the lines comes as the legislature is poised to select a new state treasurer and take pivotal votes on parole reform, immigration and public transit. Ovetta Wiggins, Meagan Flynn and Harry Stevens/The Washington Post.
Maps of the state of Maryland, coded all the colors of the rainbow and dotted with numbers, are flying all over the place. It is redistricting season in Maryland, with committees proposing new maps for the state's eight seats in the U.S. House of Representatives and every member of the state Senate and House of Delegates. Daniel Divilio/The Easton Star Democrat.
Partisan tension is expected to run high, as legislators deliberate maps crafted by commissions convened by Republican Gov. Larry Hogan and Democratic legislative leaders — and consider whether to override the governor's vetoes of more than 20 bills passed earlier this year. Danielle Gaines/Maryland Matters.
OPINION: LAUGHABLE LEGISLATIVE MAPS: In a column for Maryland Reporter, founding editor Len Lazarick looks at the legislative map proposals and remarks: "Laughable. That was my reaction when I saw the four congressional district maps released by legislative leaders in early November. I laughed. Let's call it gerrymander lite. The boundaries were less ridiculous than the maps drawn 10 years ago that had some of the oddest shapes in the country. But the proposals still bore the imprint of Democrats' power to draw lines that favor their party. How could they not?"
COMMENTARY: AGAINST GERRYMANDERING: In the Washington Post, retired Gen. Wesley Clark takes sides with Gov. Larry Hogan against gerrymandering, saying Maryland must lead on the issue.
OVERTURNING HOGAN VETOES ALSO A PRIORITY: Maryland's state lawmakers may be returning to Annapolis today to approve new boundary lines for the state's eight congressional districts. But they'll also face another key task once they're in session: whether to override dozens of Gov. Larry Hogan's vetoes on measures ranging from limiting immigration enforcement to setting tighter rules on state contracts. Pamela Wood/The Baltimore Sun.
LAWMAKERS HOPE TO RESTORE PURPLE LINE BUSINESS AID: This week, lawmakers in Annapolis hope to override Gov. Larry Hogan's veto of a bill that includes $2 million to help businesses hurt by construction of the Purple Line light-rail project. The Purple Line will be a 16-mile, 21-station light-rail system, with stops from Bethesda to New Carrollton in Prince George's County. Steve Bohnel/Bethesda Beat.
MEET THE NEWCOMERS TO THE GENERAL ASSEMBLY: Since the General Assembly adjourned in April, four new lawmakers have been appointed to the House of Delegates. They will be among the 187 lawmakers to undertake the congressional redistricting process, election of a new state treasurer, and consideration of veto overrides. Elizabeth Shwe/Maryland Matters.
OMICRON VARIANT FOUND IN MARYLAND: The omicron variant has surfaced in the Washington region, sparking renewed calls for mitigation from officials working to tamp down fears while bracing for the potential threat the latest coronavirus strain may pose. Maryland Gov. Larry Hogan (R) said three cases were detected in residents who live in the Baltimore metro area. Ovetta Wiggins and Rebecca Tan/The Washington Post.
Two of the three cases are from the same household, including a vaccinated person who recently traveled to South Africa, and an unvaccinated person who was a close contact. One unrelated case involves a vaccinated person with no known recent travel history, according to Hogan's office. None of the individuals is hospitalized. Staff report/The Hagerstown Herald-Mail.
Maryland is at least the sixth state to report the discovery of the variant since the first case was found in San Francisco Wednesday. The variant, which features at least 50 mutations, was labeled a variant of concern by the World Heath Organization on Nov. 26. Bryan Sears/The Daily Record.
STATE HEALTH WEBSITE DOWN: The Maryland Department of Health's website is offline because of a network security incident that law enforcement is looking into, according to a state official. Kristen Griffth/The Baltimore Sun.
LEGALIZING CANNABIS WITH NO CLEAR PATHWAY? In less than a year, Marylanders could be asked to vote to approve legalizing cannabis for adults, but they may be asked to do so without knowing exactly how their decision will be implemented. The General Assembly will take up the issue during the 2022 session. A plan in the House would forgo a straight up-or-down vote in favor of a referendum that lets voters make the call on legalizing marijuana. That plan, however, may not flesh out how the state handles licensing or related criminal justice issues. Bryan Sears/The Daily Record.
LAWMAKERS VOW TO PASS MAJOR CLIMATE BILL: The General Assembly will move quickly to pass a major climate bill early in the 2022 session — so lawmakers can promptly respond to a possible veto from Gov. Hogan, legislative leaders said late last week. Senate Education, Health and Environmental Affairs Chair Paul G. Pinsky (D-Prince George's) and House Environment and Transportation Chair Kumar P. Barve (D-Montgomery) — whose impasse in the closing hours of this year's legislative session sunk a major climate bill — vowed to swiftly pass similar legislation next year. Josh Kurtz/Maryland Matters.
MARYLAND DEMS CAUTIOUSLY CELEBRATE 'BUILD BACK BETTER:' Mayor Brandon Scott and fellow Maryland Democrats allowed themselves, if only briefly, to celebrate the U.S. House's passage of a social safety net and climate change mitigation bill they extolled as "historic" and "transformative." Their joy — and relief — last month at having cleared one obstacle to final approval of President Joe Biden's "Build Back Better" package was tempered by the knowledge that a Senate showdown looms over the package's ultimate shape. Jeff Barker/The Baltimore Sun.
PORTRAIT OF LATE U.S. REP. CUMMINGS TO BE UNVEILED: A portrait of the late Maryland congressman Elijah Cummings will go on display this month at the Baltimore Museum of Art before it's permanently installed in the U.S. Capitol. Cummings' widow Maya Rockeymoore Cummings and museum officials announced Friday that the painting will be unveiled at the museum on Dec. 21 during a private dedication event that celebrates "the beloved Congressman's life and enduring advocacy for social justice." Laura Stewart and Ed Gunts/Baltimore Fishbowl.
GOV HOPEFUL KING ADDRESSES HOT EDUCATION ISSUE: Democratic gubernatorial candidate John King is wading into the hot-button issue of teaching the history of racism in schools with a new video ad campaign. A 60-second ad will start appearing to Marylanders on Monday on a variety of websites, largely as pre-roll ads that run before videos, including news reports. The campaign is costing "in the low six figures" to start, according to King's campaign team. Pamela Wood/The Baltimore Sun.
OPINION: WHAT's IN A CAMPAIGN LOGO? In a humorous column for the Duckpin, Brian Griffiths takes a close look at the campaign logos of the all-too-numerous hopefuls for the Maryland governorship, writing, "Logos are always a fun way to evaluate the campaigns…"
SCHOOL SUPERS' DEPARTURES MIRROR NATIONAL TREND: During the course of the coronavirus pandemic, five Maryland school superintendents said they were stepping down when their contracts expired. This week, the head of the Anne Arundel school system said he will be leaving, too. One school administrator said it's part of a worrisome national trend. Kate Ryan/WTOP-FM.
CARROLL PRIVATE SCHOOLS SEE HIGHER ENROLLMENTS: The enrollment numbers for private schools and home schooling in Carroll County are growing after hundreds of students left the public schools last school year. Not only are families staying at private schools and at home, numbers show more students are choosing these options as public school enrollment remains hundreds less than the pre-pandemic school year. Kristen Griffith/The Carroll County Times.
OWINGS MILLS MAN CHARGED IN VAXX CARD SCAM: A Maryland man has been charged after he allegedly sent fraudulent COVID-19 vaccination cards through the mail, according to authorities. A criminal complaint was filed charging Amar Salim Shabazz, 23, of Owings Mills, for the federal charges of mail fraud and obstruction of justice in connection with his alleged distribution of fraudulent COVID-19 vaccination cards, according to a press release from the U.S. Attorney's Office for the District of Maryland. Valerie Bonk/WTOP-FM.
UMBC SETTLES DEFAMATION SUIT BY EX-FOOTBALLERS: The University of Maryland, Baltimore County will pay three former baseball players a combined $450,000 to settle a defamation case they brought against the university after they said they were wrongly accused of rape and had the false allegations printed in the college's newspaper. Phil Davis/The Baltimore Sun.
USM REGENTS OK $15 MINIMUM FOR UNIONIZED EMPLOYEES: The University System of Maryland Board of Regents finance committee recommended Thursday that the system raise the minimum wage for union-represented system employees to $15 an hour. Shifra Dayak/The Diamondback.
FOUR SEEK ANDERSON-WALKER's SEAT ON PG COUNCIL: Since former Prince George's County Council member Monique Anderson-Walker vacated the District 8 seat last month to be Peter Franchot's running mate as he runs for governor, four men have officially thrown their hats in the ring to succeed her. As of Friday, the county's Board of Elections show Sidney Gibson, Tony Knotts, Jerry Mathis and Vernon Wade have filed documents to run. A special primary election will take place on Jan. 4, followed by a special general election on Feb. 1. William Ford/The Washington Informer.
HO CO SUPER CALLS VIDEO 'UPSETTING:' Howard County's school superintendent called an incident captured on video Thursday showing staff restraining and hitting a student in the Howard High School cafeteria "upsetting" and said police and school officials are investigating. Liz Bowie/The Baltimore Sun.
TAKOMA PARK MAYOR CONSIDERS RUN FOR MO CO COUNCIL: Kate Stewart, the Democratic mayor of Takoma Park, said she's seriously considering running for a new Montgomery County Council seat that's a product of redistricting. Ana Radelat/Bethesda Beat.
CLIMATE PROTESTS SAY MO CO COUNCIL NOT LISTENING: A group of more than 30 environmental justice protesters marched into a busy Silver Spring intersection Saturday morning, concerned that public officials aren't following through on promises made in the last four years to address climate change and are ignoring their voices. Dan Schere/Bethesda Beat.
USDA GRANT TO AID SHORE FOOD DISTRIBUTION: A new $105,000, two-year grant from the U.S. Department of Agriculture is aiming to make farm fresh fruits and vegetables more accessible to areas where resources and options are limited. The Eastern Shore Entrepreneurship Center, in partnership with the Chesapeake Culinary Center, will use the funds to plan and develop an implementation strategy for a regional Farm to Freezer "value-chain coordination program." Kristian Jaime/The Salisbury Daily Times.
RACES SUSPENDED AT LAUREL PARK AFTER 8 HORSES DIE: Track officials at Laurel Park suspended thoroughbred workouts and called off three planned racing cards for this weekend after eight horses suffered fatal fractures in October and November while racing or training over the recently installed dirt surface at the facility. Childs Walker and Jeff Barker/The Baltimore Sun.