HAPPY NEW YEAR!
COVID SURGE HITTING MARYLAND: Montgomery County Executive Marc Elrich said Wednesday that he is very concerned about the rapid rise in COVID-19 cases in both the jurisdiction that he leads and throughout Maryland. His remarks come the very day that the state's COVID-19 related hospitalizations exceeded 2,000 patients and its positivity rate exceeded 19%. Bryan Renbaum/Maryland Reporter.
SCHOOLS DEBATE HOW TO RETURN FROM WINTER BREAK: Despite rising coronavirus cases and hospitalizations, Anne Arundel Public Schools Superintendent George Arlotto has doubled down on in person learning, reiterating to parents this week that the school system intends to return in person as planned after winter break. Erin Hardy/Capital Gazette.
HOGAN'S VANISHING CHAT: Gov. Larry Hogan has long used electronic chat rooms through the platform Wickr that destroy messages in 24 hours to communicate with state employees, records show, allowing his inner circle to keep communications beyond the reach of the public, state archivists and history. Steve Thompson/The Washington Post.
While the guidance on public records from the archives indicates every "unit" of state government must have some plan for record keeping, in his statement to WTOP, a spokesman suggested the governor is exempt. Communications Director Michael Ricci stated that, "As has historically been the case, there is no document retention policy for the Office of the Governor." Kate Ryan/WTOP-FM.
COVID CASES CAUSING MANY NEW YEARS PLANS TO CHANGE: Many New Year's plans are getting cancelled this year, with Baltimore restaurants closing or calling off parties as staff report new cases like never before. Christina Tkacik/The Baltimore Sun. 
HOGAN ANNOUNCES CABINET CHANGES: Maryland Gov. Larry Hogan appointed a new secretary of commerce Thursday in anticipation of the departure of Secretary Kelly Schulz, who is running for governor. Former Secretary of Commerce Mike Gill has been tapped to replace Schulz. Emily Opilo/The Baltimore Sun.
Hogan also announced shakeups in the Maryland Department of Transportation. Secretary Greg Slater is leaving, to be replaced by Maryland Transportation Authority Executive Director James Ports. Johanna Alonso/The Daily Record.
Slater declined an interview and MDOT officials offered few details about his departure, except to say that he was taking an unidentified transportation job outside Maryland. Local officials, even those who have fought toll lane projects Slater was spearheading, described Slater as one of the most dedicated and responsive state officials they have ever dealt with. Bruce DePuyt/Maryland Matters.
TOP 10 STORIES OF 2021: Among this year's top stories, covid-19 restrictions lifted, landmark police reform becomes law, former Senate President Mike Miller dies, Democrats pass their own congressional redistricting plan over Hogan's veto. Bryan Renbaum/MarylandReporter.com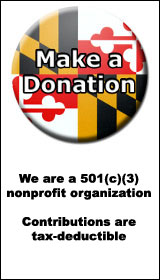 FINAL DAY: Today is the final day of our NewsMatch challenge grant. Donations to our nonprofit news site are matched by 10 national foundations and five local donors.  If you've contributed already, thank you. If you haven't, please consider making a tax-deductible contribution right now — $10 or $1,000 or even a recurring monthly donation of $5. It all adds up. You can donate via PayPal on our website by clicking here or through the donate button, or you can send a check to Maryland Reporter at 6392 Shadowshape Place, Columbia, MD 21045.
MINIMUM WAGE HIKE: In the new year, the minimum wage in Maryland will rise from $11.75 an hour to $12.50 an hour for companies with 15 or more employees, a slightly lower increase for smaller employers. It's set to continue to rise every year to $15 an hour by 2025. Ours is one of a record-breaking number of states set to increase its minimum wage in 2022. WJZ.
RECORD MURDERS: Montgomery County has recorded 35 homicides this year, according to Montgomery County police — more than in any single year in more than three decades. [By comparison, Baltimore City, now with only about half the population of Maryland's largest county, has had almost 10 times as many murders, 337 as of Friday morning.] Dan Schere/Bethesda Beat and the Baltimore Sun.
MINORITY HOUSE CAUCUS REELECTS LEADERS DESPITE RIFT: A week after the public airing of a rift between the top two House Republicans in Annapolis, the House GOP Caucus re-elected Del. Jason C. Buckel (R-Allegany) as minority leader and selected Del. Haven N. Shoemaker Jr. (R-Carroll) to serve as minority whip. Josh Kurtz/Maryland Matters.
ANTON'S LAW APPLICATION SPOTTY IN PRACTICE: More than two months after the landmark police transparency initiative Anton's Law went into effect, some police departments have been refusing to provide information while others claim they must charge high fees to comply. Justin Fenton and Lily Price/The Baltimore Sun.
WHISTLEBLOWER CONTENDS SPOILED VACCINES NOT ADDRESSED: The Maryland Department of Health for months did not notify hundreds of people who may have received spoiled vaccines from a contractor, and an employee who reported the mishandled doses alleges in a complaint that the agency retaliated against her for pressing to fix the issues. Taylor Deville, Meredith Cohn and Hallie Miller/The Baltimore Sun.
WEARY OF COVID NEWS: New data shows that the Omicron variant is not jumpstarting Americans' engagement in COVID news; Social media interactions (likes, comments, shares) on news articles on COVID have declined dramatically during the course of the pandemic — from 1,171 per article in March 2020 down to 326 in December 2020, and then dropping to an average of 108 over the last three weeks, according to exclusive data from NewsWhip. Axios
COULD DEMOCRATS TAKE THE STATE'S LAST REPUBLICAN CONGRESSIONAL SEAT? Three Democratic candidates are campaigning hard to possibly oust U.S. Rep. Andy Harris, a Republican, after the Maryland General Assembly passed a new congressional map that will put the district in play. Meagan Flynn/The Washington Post.
PIRG CALLS FOR REGULATION OF PFAS: The Maryland Public Interest Research Group is calling on the state to regulate per- and polyfluoroalkyl substances, also known as PFAS and found in firefighting foam at military installations and coating on nonstick pans, textiles such as raincoats and boots and electronics and paper products. Caleb Soptelean/Southern Maryland News.
NEW TOP PROSECUTOR IN HAGERSTOWN: Gina Cirincion was appointed to Washington County state's attorney Wednesday by the county's circuit court judges, according to a memo and court order signed by Administrative Judge Brett R. Wilson. She'll be replacing Charles P. Strong, who announced he was retiring effective Dec. 31, leaving a full year in his term. Joseph Deinlein/Hagerstown Herald-Mail.