Wine cellars have undoubtedly come a very long way from their imaginative roots as earthen, cold, dark rooms in underground chambers. It is especially true because of the artistically driven designs in the 21st century, making wine cellars art-gallery worthy.
For many people, wine cellars have become an essential and highly-desirable component of a well-loved and well-enjoyed home. As a matter of fact, according to the managing partner of Calgary's Veranda Estate Homes, 8 out of 10 people that are renovating or building a home want a cellar.
However, the kind of wine room literally differs, relying upon the preferences of the person. Whether it is a glassed wine cellar or a nook beneath the stairs, wine cellars are the epitome of function and form if you're looking to add a wine cellar in your home, lucky you!
Below are some things to consider about building a wine room in your home.
Purpose
When you think about the design, the things to consider will go beyond aesthetics and are plentiful. In general, there are two kinds of wine people, which are consumers and collectors. That said, it is best to know which category or group you fit into and then go from there.
If the reason why you are building a wine cellar in your home is to store several bottles of Caymus red wine to drink right away and to merely look beautiful, then the design should go well beyond the aesthetics. It should be functional.
Keep in mind that a sudden temperature change in a wine room can wreck vintages in a few hours. This situation could undoubtedly cost you lots of money in lost inventory. Moreover, no matter where the wine cellar is situated, the construction factors are always the same.
The objective here is to copy or mirror the conditions in the wine caves in regions like Italy and France. Also, to create a walk-in, sealed fridge with minimal exposure to vibration, no UV rays, constant temperature, and high humidity.
How to Achieve the Ideal Conditions
For you to achieve the right conditions for your wine cellar, consider adding insulation because it acts as a vapor barrier. Additionally, the temperature needs to be set to 13 Celsius, which is the standard temperature for warehousing, storing, and aging wine.
It copies the temperature from the wine caves of Champagne. Another thing, the door of your cellar should be well-sealed and well-insulated. In this way, the cold air won't escape. However, take note that it is usually one of the most costly expenses through the wine cellar building process.
Regardless, it does not mean that it cannot have some beautiful designs to make it more attractive. In fact, it is fashionable now to have retina scans, thumbprints, or secret access codes to gain entrance.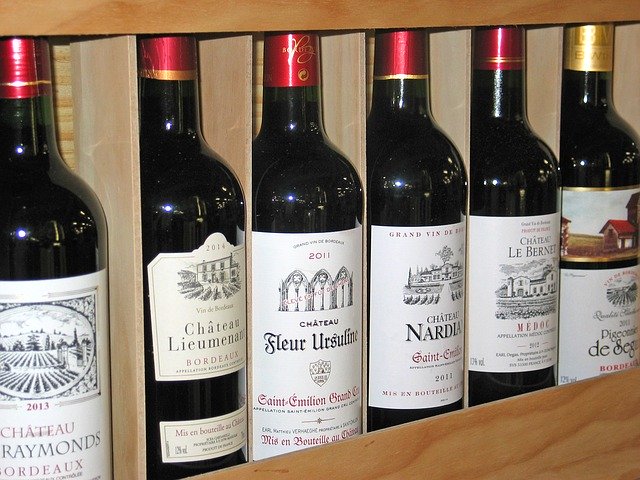 Number of Bottles To Store
Think of how many bottles of wine you want to keep or store in your wine cellar, and then, in the future, you can double it. Or else, you'll be shocked and be left in awe of how fast your cellar becomes full.
And then you start to think that you can only purchase more if you replace what you drink. On the other hand, when it comes to racking, remember that not all bottles are the same, especially in size. Burgundy bottles are bulkier than Bordeaux bottles.
Also, Argentina and Australia wines are longer. Plus, do not forget about storage space, magnums, half bottles for full wooden boxes. If you are just starting to collect wine, it is wise to buy bottles in threes.
One is a wine to drink when fully matured, one for mid-term storing, and one to enjoy young. Cabernet Sauvignon wines are must-haves, too, consider cabs from Caymus Vineyards.
Return on Investment
If you are concerned about the ROI, well, it can go whichever way with wine cellars. At lower price tags, they're not an essential feature. However, when you go over the $700,000 market, the bare minimum is a wine fridge.
Adding such a feature into your home will increase the value and market price of your property, as well as the demand for the wine cellar's complexity. However, just like anything else, it depends on the homebuyers' preferences. Thus, a wine cellar might not add or may add value to a home, when it comes to resale.
Takeaway
A wine cellar is more than an investment; it is an art, too. In fact, for most people, a wine cellar is a real source of joy and pride. But keep in mind that the price for well-stored and beautiful wine does not come at a low cost. So, expect to pay at least $8,000 for the bare minimum.