ELECTION NOT BREACHED, FEDS SAY: U.S. Department of Homeland Security team found no evidence of intrusion on Maryland's election system after the FBI told state officials that a company hosting certain elections systems had been acquired by a firm partly owned by a Russian oligarch, reports Brian Witte of the Associated Press. Still, the state's elections board announced Thursday it will transition to a new data center "out of an abundance of caution."
BILL WOULD REGULATE BUILDING IN ELLICOTT CITY: A bill expected to be considered by the state legislature next year would add regulations for new structures in historic Ellicott City, Erin Logan of the Howard County Times reports. The proposal recommends an update to Maryland's code and would require the state Department of the Environment to adopt additional regulation for developments and redevelopments that might worsen flooding in the town that has had two deadly floods since 2016.
TRASH BURNER REGS: Proposals to crack down on a Southwest Baltimore trash incinerator — both the city's main garbage receptacle and its largest single source of air pollution — are gaining momentum with support from a majority of the City Council and the Maryland General Assembly, Scott Dance and Michael Dresser of the Sun report.
KIRWAN PANEL HEARS STAKEHOLDERS: As if the Commission for Innovation and Excellence in Education didn't already have a hefty task, things got heavier Thursday night, reports Danielle Gaines in Maryland Matters. During a marathon session, the commission was peppered with request after request from public officials, communities, organizations and parents wanting changes to the panel's expansive draft regulations. Around the halfway point, a pair of elementary school students stole the show.
***ANNAPOLIS JOURNALIST SOUGHT:

MarylandReporter.com is looking for a freelance writer to help cover the Maryland General Assembly from January through early April. We are also looking for someone to fill in for our State Roundup editor, doing aggregation 6-8 a.m. Fridays and other days as needed. For more information on these opportunities and how to apply, click here on JournalismJobs.org.***
FREDERICK's BLUE WAVE: Steve Bohnel of the Frederick News Post writes, among his Political Notes column, that, even though Republicans still outnumber Democrats in Frederick County voter registration, county Democrats picked up some local seats in this year's election, in what some might consider a local blue wave. Deborah Carter, who became chair of the Central Committee this past June, said the 2016 election was a key reason for this increase in turnout.
PITTMAN REASSURES BUSINESS: It came as quite a shock to the business community when Democrat Steuart Pittman and his campaign for Anne Arundel County executive highly critical of unmanaged growth and overdevelopment won the day over incumbent Steve Schuh. In an interview with Len Lazarick for The Business Monthly, Pittman wanted to reassure them. "I know they're nervous about me and I think the message that I want to convey is that I'm here to listen and learn first from them," Pittman said.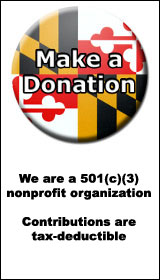 ***SUPPORT NONPROFIT NEWS: Any tax-deductible donation to MarylandReporter.com up to $1,000 will be doubled by four national foundations if we get it by Dec. 31. $50 becomes $100, $250 is worth $500, $1,000 doubles to $2,000. We're now over 60% toward the maximum grant of $25,000.***
OPINION: HOLD REPUBLICANS ACCOUNTABLE: In an op-ed for Maryland Matters, Bobby Moore, a resident of District 46 and an advocate for progressive politics at the local, state and national levels, chastises Democrats in the General Assembly who refuse to criticize Republican Gov. Larry Hogan and hold him accountable.
OPINION: SUPPORTING MATTHEWS: In an op-ed for Maryland Matters, seven Democratic women write about their support for Kathleen Matthews to continue as chief of the Maryland Democratic Party. She is being challenged by Maya Rockeymoore Cummings for the post.
RASKIN GETS JR. LEADERSHIP POST: U.S. Rep. Jamie Raskin of Takoma Park on Thursday afternoon won his bid for a leadership position in the newly elected Democratic majority that will take control of the U.S. House of Representatives in early January. Raskin, seeking a post with the title of caucus leadership representative, defeated Alabama Rep. Terri Sewell by a vote of 65-57. The position was created two years ago to give junior members of the Democratic Caucus a greater voice in the party leadership, Louis Peck of Bethesda Beat reports.
ALSOBROOKS COMPILES STAFF: Angela Alsobrooks, the incoming Prince George's county executive, announced on Thursday the appointments of three senior staff members and six agency heads, many of whom have long records of government service outside the county, Rachel Chason of the Post is reporting.
MADALENO TAPPED AS MO CO BUDGET CHIEF: Outgoing state Sen. Rich Madaleno of Kensington will be appointed as Montgomery County's next budget director by County Executive-elect Marc Elrich, according to two knowledgeable county government sources, Dan Schere of Bethesda Beat reports.
SWEARING IN IN ARUNDEL: After a Democratic wave changed the political makeup of Anne Arundel County government, elected officials are set to be sworn into their new positions starting Friday, Phil Davis of the Annapolis Capital writes.
FB POSTS LAND ED BOARD HOPEFUL IN HOT WATER: More than a dozen newly elected public officials and community leaders want Robert Leib to withdraw from the Anne Arundel County school board days before he is set to be sworn in next week, Lauren Lumpkin of the Annapolis Capital reports. In a letter sent to Leib Thursday afternoon, the group cited a collection of Leib's Facebook posts as giving the perception he is biased against African Americans, immigrants, Muslims and members of the LGBTQ community.
ON CHALLENGES FACING OLSZEWSKI: Baltimore County Executive Don Mohler leaves office Monday, Dec. 3, to make way for County Executive-elect Johnny Olszewsk. WYPR reporter John Lee talked with Morning Edition host Nathan Sterner about his interview with Mohler, in which they discussed what is perhaps the biggest challenge that awaits Olszewski as he takes office.
REGISTER OF WILLS WON'T FACE CHARGE: Howard County's top prosecutor will not pursue criminal charges against county Register of Wills Byron Macfarlane, who was accused of letting a group use his access key card to enter the closed county courthouse on a Sunday. State's Attorney Dario Broccolino found no "admissible evidence" in a complaint filed by a Mount Airy woman who was a supporter of Macfarlane's opponent in this month's election, Jess Nocera of the Howard County Times reports.