HOGAN ANNOUNCES BALTIMORE BELTWAY WIDENING: Gov. Larry Hogan announced Tuesday that the state will spend $461 million to ease congestion on the northern rim of the Baltimore Beltway, reports Erin Cox for the Sun. The plan would convert 19 miles of the interior shoulders in both directions on Interstate 695 into new travel lanes between I-70 and Parkville, a move state officials said would cut about 15 minutes off rush hour delays that can stretch an hour or more.
MD DEMS PROPOSE METRO FUNDING: Maryland Democratic lawmakers say they will propose a bill to provide increased, dedicated funding for Metro without raising taxes, and their plan drew an initial, supportive response from Gov. Larry Hogan (R). Robert McCartney of the Post reports that the initiative means that both the Maryland and Virginia General Assemblies will consider major legislation early next year to help the transit system, a development Metro General Manager Paul J. Wiedefeld called "extremely positive."
LAWMAKERS SEEK TO STOP MAGLEV: Seven state senators and delegates signed a letter Tuesday urging Maryland Transportation Secretary Pete Rahn to drop plans for a proposed maglev train route, reports Danielle Ohl for the Annapolis Capital. Sen. Jim Rosapepe and Dels. Barbara Frush, Joseline Peña-Melnyk and Ben Barnes, all of District 21, along with Sen. Joanne Benson and Dels. Jazz Lewis and Erek Barron oppose the Amtrak route for a maglev train, which would run from Washington, D.C., to Baltimore.
CSX MEETING: Members of Maryland's congressional delegation and Mayor Catherine Pugh emerged from a meeting with CSX Transportation officials Tuesday encouraged that the railroad is keeping an open mind about whether to proceed with expanding the Howard Street Tunnel, reports John Fritze for the Sun.
TOUGH ROAD TOWARD GREEN: Despite the rhetoric, it's not easy going green in the state of Maryland. Scott Dance of the Sun reports that David Friend began scouting the former strip coal mine 16 years ago, with visions that it could one day produce a different sort of energy. The developer persuaded landowners along the blustery ridge in Western Maryland to bless his plans for more than two dozen wind turbines that would tower more than 40 stories high. But after a years-long battle with Allegany County officials and concerned neighbors — a saga that has passed through the local zoning board and state Public Service Commission, and reached Maryland's highest court — the clear-cut hilltops remain bare.
AIR POLLUTION PACT: Maryland and eight other states have finalized an agreement to enact new air pollution limits aimed at reducing global climate change, the Sun's Pamela Wood reports. The states are part of the Regional Greenhouse Gas Initiative, an effort to cap carbon dioxide pollution in the Northeast. The states on Tuesday finalized a rule that will put into place a reduction in the carbon pollution cap by 30% between 2020 and 2030.
PIPELINE PROTEST: Opponents of a proposed natural-gas pipeline raised concerns Tuesday night about leaks, water-supply pollution, environmental damage and global warming during a public hearing held by the Maryland Department of the Environment in Hancock. The pipeline would run from an existing pipeline in Pennsylvania through about three miles of Maryland about 1 1/2 miles west of Hancock. It would bore about 100 feet under the Potomac River and link to the proposed Mountaineer Gas pipeline in West Virginia, Mike Lewis of the Hagertown Herald-Mail reports.
STATE RECOGNIZES TRIBE: The tiny Accohannock Native American Tribe, largely based on the Eastern Shore, has received Maryland Indian Status from Gov. Larry Hogan (R). It is the third tribe in Maryland to receive the distinction, writes Ovetta Wiggins in the Post. Lt. Gov. Boyd Rutherford presented members of the tribe with an executive order at the State House on Tuesday.
HARASSMENT IN ANNAPOLIS: In a not uncommon scenario, a former Post reporting intern talks with Katherine Goldstein for Vox about what it was like to endure harassment by a delegate and at her job in Annapolis in 2013. When that internship ended, she got another one but concluded that enduring that atmosphere combined with insufficient support from her employer was one reason she decided to get out of this type of reporting.
MILLER TAPS NEW STAFF CHIEF: Michael Dresser of the Sun reports that Patrick H. Murray, a former State House staffer and veteran of Maryland Democratic Party politics, will serve as chief of staff to Senate President Mike Miller, Miller announced Tuesday.
Murray, a well-traveled Democratic strategist, starts his new position on Jan. 1, just nine days before the opening of the three-month General Assembly session, taking over from Victoria Gruber, Miller's chief of staff for the past 11 years. She is about to take control of the nonpartisan Department of Legislative Services. Josh Kurtz writes the story for Maryland Matters.
CORRUPTION CHARGE: A former Maryland state delegate facing federal corruption charges was confronted last year by FBI agents in a hotel room decorated with poster-size surveillance photos purportedly showing him collecting bribes — a meeting that occurred the same morning he allegedly accepted a $5,000 cash kickback bundled up in a rubber band, Lyn Bui writes in the Post.
GIANNETTI PRACTICE SUSPENDED: Anamika Roy of the Daily Record reports that the highest court in the state has indefinitely suspended an Anne Arundel County solo practitioner, who is also a former Maryland state senator, for failing to file and pay his federal and state income taxes for seven years. The Attorney Grievance Commission argued John A. Giannetti Jr.'s actions violated the Maryland Lawyers' Rules of Professional Conduct under Rule 8.4 for committing an act that reflects poorly on the lawyer's trustworthiness and for engaging in deceitful conduct and conduct that interferes with the administration of justice.
***EXPERT TIPS ON PICKING MEAT FOR YOUR HOLIDAY FEAST: When Benson and Jamie Tiralla started Monnett Farms, their first product was grass-fed beef. They sold it by the quarter or side, which means a customer would buy a portion of the beef and customize the cuts to their preferences. This was a crash course in learning about beef. They had to learn a lot in a hurry. But that has helped these Maryland farmers better explain things to their customers and help them choose the right products for holiday and everyday meals. Here are tips to choose the best cuts of beef. SPONSORED CONTENT***
UPDATE ON MONTGOMERY CANDIDATES: MarylandReporter.com updates its list of candidates for local, state and federal office in Montgomery County as best as we could determine as of Dec. 20, 2017. The list includes over 150 candidates already, at least 26 just for the four at-large seats on the Montgomery County Council. As we near the end of 2017 and a historic election where public campaign financing will be used for the first time in Montgomery County, nine candidates have qualified to receive matching campaign finance funds. Two new candidates were added.
DISTRICT 16 DELEGATE RACE: Nuchhi Currier, who has twice served as president of the Washington-based Woman's National Democratic Club in recent years, is the latest entrant into the 2018 race for the House of Delegates from District 16 in Montgomery County, Louis Peck reports for Bethesda Beat.
POSSIBLE U.S. SENATE RACE: Neal Simon, the CEO of a Rockville-based financial services firm, would challenge incumbent Democratic Sen. Ben Cardin if he chose to run, writes John Fritze for the Sun. Simon, 49, said he would make a decision on the race by the end of February. Simon's statement describes him as an "active advocate" of The Centrist Project, a nonprofit founded by Dartmouth economist Charlie Wheelan to encourage independent candidates.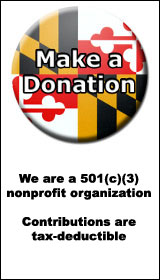 11 DAYS LEFT FOR NEWS MATCH: MarylandReporter.com has 11 days left to raise the the $28,000 that will be matched by three national foundations. Any tax-deductible contribution up to $1,000 will be matched dollar for dollar by the Democracy Fund, and the Knight and MacArthur foundations. Thanks for the $1,500 we raised $1,500 yesterday; we are now at 85% of our goal. Please keep the news coming by donating today.
PRIMARY VOTES NOT PRIMARY FOR CANDIDATE: David Blair, who is running for county executive in Montgomery County, did not regularly vote in primary elections before 2014. The omission sets him apart from his competitors in Maryland's largest jurisdiction, who describe voting as a core civic duty, reports Rachel Siegel in the Post. Blair, a wealthy Potomac businessman, voted in each general election over the past 10 years, as well as primaries in 2014 and 2016. But according to data from the Maryland State Board of Elections, he did not vote in gubernatorial or presidential primaries in 2006, 2008, 2010 and 2012.
PREPAY TAXES: A Montgomery County lawmaker is urging the county to help residents prepay their property taxes before the end of the year, a move that seeks to dodge certain impacts of a Republican-backed federal tax plan but could be tricky to enact, Rachel Siegel of the Post reports.
NEW HO CO SCHOOL SUPER NAMED: The Board of Education Tuesday named Michael Martirano permanent superintendent of Howard County public schools, extending his contract through June 2022. A letter of intent was signed by Martirano and board Chairwoman Cindy Vaillancourt Dec. 19 to begin contract negotiations, reports Andrew Michaels for the Howard County Times.