CRAFT BREW LEGISLATIVE PACKAGE: State Comptroller Peter Franchot unveiled a legislative package Monday that would make sweeping changes to the state's regulation of craft breweries. Among other things, Franchot's 12-point "Reform on Tap Act of 2018" would eliminate limits on sales from taprooms and for take-home consumption for the state's breweries, Sarah Gantz of the Sun reports. The proposal is intended to do away with regulations Franchot said have stifled one of the state's most promising economic engines.
STATE AUDIT CONDEMNS BCCC FISCAL PRACTICES: Legislative auditors issued a damning report about lax and possibly illegal financial practices at Baltimore City Community College, an institution already under state pressure to fix its dwindling enrollment and improve its management, reports Len Lazarick for MarylandReporter. Auditors passed along some of these transactions to the attorneys general's office for possible criminal prosecution, something the college itself was supposed to do after its own investigation of tips on the college hotline.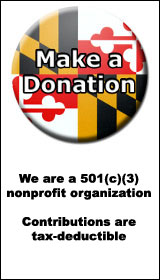 TIME TO GIVE: With a goal of making 2017 a record-breaking year for donations to nonprofit news, MarylandReporter.com is joining more than 100 local and investigative newsrooms that are eligible to receive up to $28,000 each in matching grants, doubling every donation up to $1,000 they receive by Dec. 31. Giving Tuesday encourages people to support the causes that matter to them. #GivingNewsDay is a reminder that quality journalism shines a spotlight on those issues every day.
HEALTH EXCHANGE ENROLLMENT UP: Despite significant turmoil this year, the 2018 open enrollment period of Maryland's health exchange has seen an increase in signups from last year's open enrollment period, just days before the period's midpoint, Tim Curtis of the Daily Record writes.
NEW HEALTH EXCHANGE EXEC DIRECTOR: Michele S. Eberle was named the new executive director of the quasi-public state agency that administers the Maryland health exchange nearly three weeks into the annual open enrollment period for the insurance known as Obamacare, Meredith Cohn of the Sun is reporting. Eberle had been working as the chief operating officer for the Maryland Health Benefit Exchange since 2015 and was chosen by the board of directors on Monday.
***MARYLAND FARMERS ASK FOR DRIVER PATIENCE: Combines are huge machines that are used to harvest crops. To get from field to field,the average top speed for a combine driving down the road is less than 20 miles per hour. According to farmer Eric Spates, a machine that large and heavy is not what he'd call 'nimble' even under the best circumstances. These big machines take up a lot of room and they're slow. Spates asks drivers who come up behind a combine or other farm equipment to be patient and let the driver find a safe place to pull over to let you go by. Here is his story. SPONSORED CONTENT from MyMDFarmers.com blog***
BLADENSBURG CROSS: A 40-foot tall cross erected as a war memorial on state-owned land in Bladensburg violates the constitutional separation of church and state, though it is used to symbolize noble patriotic sacrifice, an atheistic organization stated Monday in papers filed in a federal appeals court. Steve Lash of the Daily Record reports that the group made its argument in asking the full 4th U.S. Circuit Court of Appeals to let stand a three-judge panel's divided decision last month that the monument, built in World War I's aftermath, violates the First Amendment's prohibition on governmental endorsement of religion.
NEW EMERGE CLASS: Emerge Maryland, the group dedicated to training and electing Democratic women to office, has just announced the members of its sixth class. Josh Kurtz of Maryland Matters introduces the 15 with short bios.
SCIENTISTS BACK MILLER FOR 6th: A group working to elect scientists and engineers is weighing in to Maryland's 6th Congressional District Democratic primary, backing state lawmaker and transportation engineer Aruna Miller, writes John Fritze for the Sun. The Washington-based nonprofit, 314 Action, was founded last year on the premise that scientists and engineers take a more rational approach to problem solving. The group's name is a reference to the first three numbers in pi.
NOTHING TO FORECAST: Republican pollster Jim Burton, in a commentary for Maryland Matters, writes that while some Democrat gubernatorial wannabes are looking at past races for president and governors of New Jersey and Virginia and hoping to see some trend and impact on Maryland's race for governor, there is nothing there. Donald Trump wins in 2016 and what does that mean for Gov. Larry Hogan? Only the voters know, and they will make their decision in about a year.
HURSON TO RUN FOR MO CO COUNCIL: John Hurson, a top-ranking member of the Maryland House of Delegates from 1991 to 2005, is preparing a political comeback attempt. He plans to run for an at-large seat on the Montgomery County Council in 2018, writes Josh Kurtz for Maryland Matters.
MONTGOMERY CANDIDATES: This is an updated list of candidates for local, state and federal office in Montgomery County as best as we could determine as of Nov. 20, 2017. Montgomery County Public Schools Board of Education member Rebecca Smondrowski has confirmed she will kick off her campaign for the County Council At-Large race on Nov. 29. Del. Sheila Hixson, serving in her 10th term as a House delegate, will not seek re-election. Joel Rubin, a former congressional candidate in Maryland's 8th District, is seeking a House seat in Legislative District 18. And Republican Laurie Halverson has joined the Legislative District 15 House race. Glynis Kazanjian, MarylandReporter.com