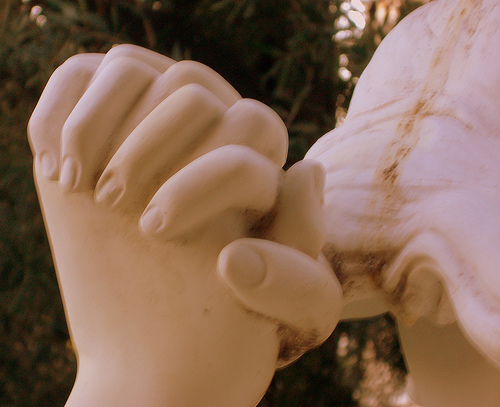 A federal judge this week told the Carroll County commissioners to stop praying in Jesus' name at their meetings. One of the commissioners defied the order, and said she's willing to go to jail over it.
They tackled this problem some time ago at the State House, as we've reported before (See links below). The House of Delegates enlists delegates to deliver the morning prayer, while the Senate uses clergy of many persuasions. All are discouraged from praying in Jesus's name.
Praying in His name is a universal practice among every brand of Christianity, but in this case, you might ask what would Jesus do (WWJD)?
No need to make up an answer. Here's what He said in the Sermon on the Mount (Matthew 6:5-6):
"When you pray, you are not to be like the hypocrites; for they love to stand and pray in the synagogues and on the street corners so that they may be seen by men. Truly I say to you, they have their reward in full. But you, when you pray, go into your inner room, close your door and pray to your Father who is in secret, and your Father who sees what is done in secret will reward you."
And then he proceeded to teach a prayer to that Father God that any good first century Jew could pray. The "Our Father" of course has no mention of the man who taught it.
So deliver us from evil, and the Christians who insist on flaunting their personal savior on street corners and public meetings. Amen.
–Len Lazarick
(Full disclosure: The writer has 17 years of Catholic education, including three years as a member of the Society of Jesus.)