We're taking a break from Dec. 25 through Jan. 2. We don't plan on publishing any original stories or the daily State Roundup until the day after New Year's.
We wish all a blessed Christmas and peace in the New Year.
We're grateful to the other news websites that use all of original content: Baltimore CityBizList, Baltimore Post-Examiner, MoCoVox, Salisbury News, and Southern Maryland Online. And we're grateful to the blogs, newsletters and publications that cite our work and link to our site, including Conduit Street (MACo), Maryland Juice, Red Maryland, Baltimore-Washington Corridor Chamber of Commerce and others. (If your site is not on our list and you use much of content, let us know. It is helpful in grant requests. All our content can be used for free with attribution to MarylandReporter.com under a Creative Commons License.)
And of course we're grateful to the foundations, sponsors and donors that support the work of MarylandReporter.com, a nonprofit news website designated a 501(c)(3) under the Internal Revenue Code.
Top Ten
Here are MarylandReporter.com's top 10 stories of the year, based on traffic calculations by Google Analytics.
1. Incredibly, our most viewed story of 2013 was actually written in April 2012, garnering almost 10,000 page views on our site alone.
"Despite a Republican filibuster attempt in the Senate, the General Assembly successfully passed legislation that would implement a stormwater pollution fee to raise revenue to clean up the Chesapeake Bay. Approved by the Senate and House of Delegates minutes before the end of the legislative session, the bill, HB987,  requires nine counties and Baltimore City to establish a watershed protection and restoration program."
https://marylandreporter.com/2012/04/10/general-assembly-approves-stormwater-fee-for-nine-counties/
This is the bill that came to be called the "rain tax." Which leads to our number 2 story (and number 5 and number 9).
2. "Rain tax" falls all over the place; stormwater fees uneven
https://marylandreporter.com/2013/05/29/rain-tax-falls-all-over-the-place-stormwater-fees-uneven-from-a-penny-to-thousands/
3. "The Tax Foundation published a new map showing the migration of income between states in the decade 2000-2010, with Maryland losing $5.5 billion in taxable income along with 66,000 residents."
https://marylandreporter.com/2013/08/21/maryland-a-net-loser-as-taxpayers-migrate/
4. Number 4 was our ever popular feature on Maryland state employees who make more than six-figures (6,100 page views).
"Maryland Reporter's third annual report on state salaries found that 5,663 state employees pulled in $100,000 or greater in 2012 –about 6% of total state employees. Three out of four of these six-figure salaries are earned by people working for state colleges and universities — more than 10% of the full-time employees — led by three million-dollar coaches."
https://marylandreporter.com/2013/05/14/almost-5700-state-employees-make-100000-or-more/
5. You can't keep the "rain tax" stories down, with another one ranking 5 on the list.
"An attempt to delay implementation of stormwater clean-up fees that will cost Maryland property owners millions come July failed in the legislature's final day. The delay died after it was attached to a bill exempting nonprofits and government agencies from the fees known by critics as "the rain tax."
https://marylandreporter.com/2013/04/09/rain-tax-on-property-owners-for-bay-cleanup-survives-attempt-to-delay-it/
6.  For two years, MarylandReporter.com has been covering the financial problems with the Developmental Disabilities Administration. This story by Mark Newgent was published on Watchdog Wire-Maryland. Rather than just linking to it, we published it in its entirety as it uses court documents to describe corruption and fraud at DDA as alleged by a whistle blower later fired.
https://marylandreporter.com/2013/10/31/whistle-blower-at-disabilities-agency-fired-by-omalley-brown-administration-she-alleges/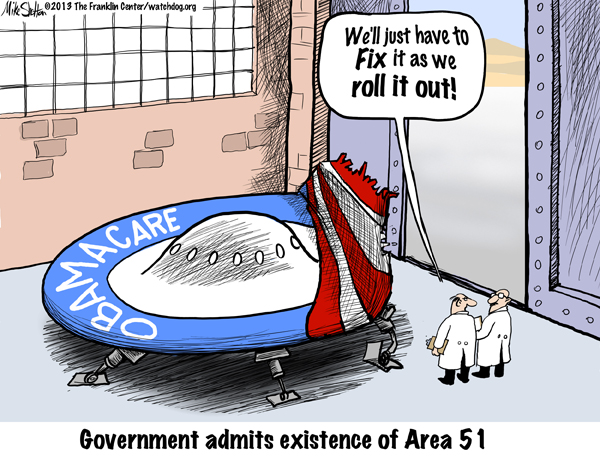 7. Stories on illegal immigration often drive traffic as do stories on Obamacare. Here's one that combines both topics:
"State officials have been talking a lot about the high number of uninsured Marylanders who will have access to Obamacare, but not all are eligible to sign up.
Of the state's estimated 750,000 to 800,000 uninsured residents, only 480,500 — or roughly 60% —  are eligible to enroll for health insurance plans under President Obama's signature health care law, according to the federal health care website HealthCare.gov.
The remaining 40%, estimated at 270,000 to 300,000, are mostly undocumented immigrants."
https://marylandreporter.com/2013/10/21/md-officials-count-undocumented-immigrants-as-uninsured-for-health-care-but-none-qualify-for-obamacare/
8. Number 8, published in August, was the first story to document how much the state itself was kicking in to implement Obamacare, despite assurances that the federal government was covering the costs.
"The cost of implementing Maryland's new health insurance exchange program – a component of President Barack Obama's signature health care law – will reach nearly $200 million as the exchange opens for business Oct. 1.
The $200 million will pay for the program to get underway, and the state is kicking in more than $20 million of that, despite early assurances that federal funds would pay for implementation of the program."
https://marylandreporter.com/2013/08/11/md-health-insurance-exchange-to-open-this-fall-at-cost-of-200-million-24-million-in-state-funds/
9. And the rain tax yet again.
"The "rain tax," as opponents have dubbed the stormwater runoff fees set to kick in July 1, is likely to be modified, key legislative leaders told a business group."
https://marylandreporter.com/2013/04/25/legislature-likely-to-change-rain-tax-say-some-democratic-lawmakers/
10. The popularity of stories about state salaries is shown by number 10 on our list of the most popular stories in 2013. It is the original story on state salaries we did in 2011. It just barely edged our first monthly list of candidates for the General Assembly that ran in August.
"Out of 148,362 people who were paid any sort of salary by the state of Maryland in fiscal 2010, about 3% of them made six-figure salaries.
According to a list obtained from the Comptroller's Office, 5,139 government employees were paid more than $100,000 in the last fiscal year. This listing included full-time, part-time and contract employees. The names and salaries of top-paid employees can be found here.
https://marylandreporter.com/2011/03/17/5139-state-employees-made-made-more-than-100000-most-worked-for-the-university-of-maryland/
And here's the candidate list.
https://marylandreporter.com/2013/08/03/election-2014-general-assembly-candidates-get-an-early-start/