By Glynis Kazanjian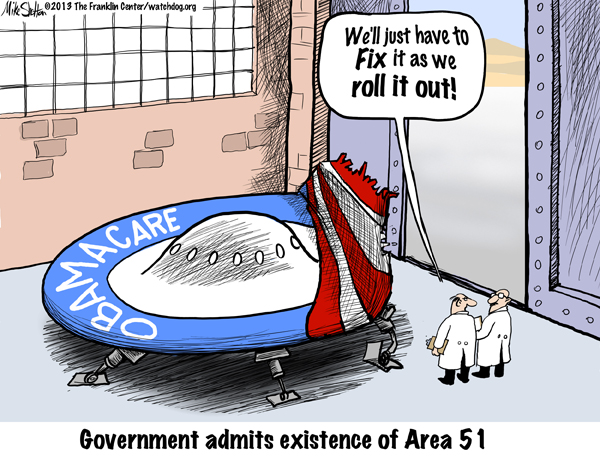 State officials have been talking a lot about the high number of uninsured Marylanders who will have access to Obamacare, but not all are eligible to sign up.
Of the state's estimated 750,000 to 800,000 uninsured residents, only 480,500 — or roughly 60% —  are eligible to enroll for health insurance plans under President Obama's signature health care law, according to the federal health care website HealthCare.gov.
The remaining 40%, estimated at 270,000 to 300,000, are mostly undocumented immigrants living in the state who are uninsured but cannot qualify for the exchange.
"All Maryland residents are eligible to get [health insurance] coverage through Maryland Health Connection, with the exception of undocumented immigrants," said Dori Henry, communications director for the Department of Health and Mental Hygiene.
The Governor's Office of Health Care Reform, which is charged with implementing health care reform in the state, declined to confirm the federal website figure. But the governor's office has consistently used the number 750,000 to 800,000 as the total uninsured population in Maryland.
Henry was unable to provide an estimate of the number of undocumented immigrants living in the state. Casa de Maryland, an immigrant advocacy group aimed at improving the lives of low-income immigrants in the state, did not respond to requests for comment.
Advocates focusing on eligible residents first
Health care advocates say enrolling eligible Marylanders in health plans is their first priority.
"Our goal is to make sure the 500,000 [eligible residents] get enrolled," said Health Care For All President Vincent DeMarco said. "Once it's done, we're going to work hard to make sure the other people who are not part of that expansion get health care also. We're not going to close our doors then."
Currently, 13.7% of Maryland residents do not have health insurance. State officials have set a goal of enrolling 150,000 people in the exchange by March 1, with an overall goal of cutting by nearly half the number of eligible uninsured to 6.3% by 2020.
But state officials may have their hands full just signing up the 60% of uninsured who are eligible. Since the Maryland Health Connection opened its doors Oct. 1, the state has enrolled 2,300 households in health insurance plans, far below original expectations. Computer software problems that the state is still trying to work out have plagued the enrollment process from day one.
Health care costs incurred from uninsured hospital patients, known as uncompensated hospital costs, totaled $971 million in 2011, the latest figure available, according to a report by the Maryland Health Services Cost Review Commission. The costs are absorbed into the entire healthcare system through increased insurance, Medicaid and Medicare rates.
"If an undocumented person gets really sick and goes to the emergency room, they're going to be taken care of," DeMarco said. "There will continue to be uncompensated care for the undocumented population. That's still going to be a problem."