Tag:
polls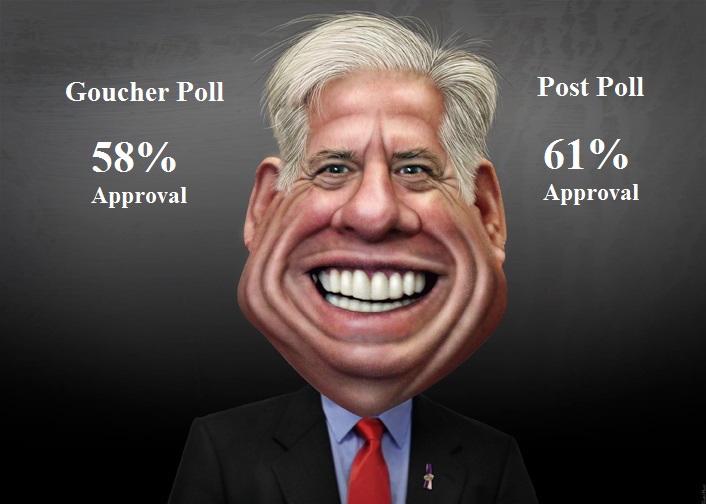 Make no mistake: Republican Gov. Larry Hogan, Jr. is an anomaly in today's "hate everything" society: He's a popular public official. Hogan tops out at 58% approval in a Goucher College poll and gets a 61% rating in the Washington Post poll. Good for him, writes columnist Barry Rascovar. He has carefully avoided most hot-button political issues and sought to minimize controversy during his initial year in office.
Read More
An overwhelming majority of people responding to a Baltimore Sun poll this week — a whopping 94% — called "Maryland's ban on assault weapons and large capacity magazines" "unconstitutional." What's more, 18,109 people responded to the "poll" published Tuesday, meaning about 17,000 responders objected to the new ban. This was not a real public opinion survey seeking a random sample of the population that would show what a representative group of Maryland citizens think of the new law. It was one of those pop quizzes made possible by the wonderfully interactive nature of the Internet.
Read More

Support Our Work!
We depend on your support. A generous gift in any amount helps us continue to bring you this service.
Recent Comments
K king

June 30, 2022

Mt Washington Group

June 27, 2022

Rita HerRera

June 24, 2022

Jennifer Martin

June 23, 2022

Meetha

June 23, 2022
Twitter
Facebook