Tag:
Healther Mizeur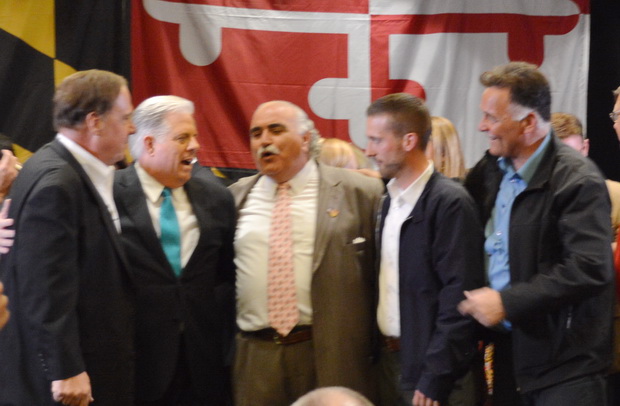 Blaine Taylor writes: The long-entrenched Democratic machine that I first encountered in 1974 as press secretary for the late Sen. Patrick T. Welsh has now been knocked to the ground, mainly because in its arrogance and overweening pride, it refused to acknowledge any dissent and desire for change within its own ranks. When you do that, the door is opened to change.
The dinosaurs have thus gone the way of the dodos, having brought it on themselves: a restored two-party system as exemplified by the District 6's new slate and Councilman David Marks.
Read More
Attorney General Douglas Gansler declared Maryland a one-party state at a forum on manufacturing for candidates for governor.
"We are a one-party state, and so the Democrat is going to end up winning the deal [the election] at the end," Gansler said, seemingly dismissing Republican and independent voters. "We have a choice of a pro-business Democrat or a continuation of what we have now." The Republican candidates and the other Democrat at the forum disagreed.
Read More

Support Our Work!
We depend on your support. A generous gift in any amount helps us continue to bring you this service.
Recent Comments
Laser Cutting

December 3, 2023

Sue Livera

November 14, 2023

K. Falcon

November 3, 2023

Don

October 31, 2023

Ron

October 1, 2023
Twitter
Facebook