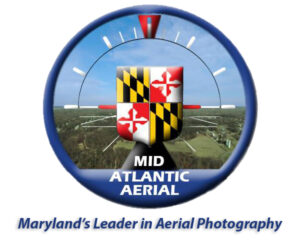 HOGAN REQUIRES VACCINES FOR SOME STATE WORKERS: Due to the Delta variant spreading rapidly both nationally and in certain parts of Maryland, the governor announced state employees who work with "vulnerable" populations will soon be required to get vaccinated against the novel coronavirus, Bryan Renbaum reports for Maryland Reporter. Those who do not will face a bevy of health-related workplace restrictions including regular COVID-19 testing and masks.
BALTIMORE, MOCO, PG BRING BACK MASK MANDATES: Several of the state's biggest jurisdictions reinstated mask mandates today, hoping to curb the rapidly increasing spread of the Delta variant, Johanna Alonso reports for The Daily Record. Baltimore's mandate goes into effect at 9 a.m. on Aug. 9 and Montgomery County's goes into effect at midnight the morning of Aug. 7. 
Mayor Brandon Scott announced Thursday he will reinstate a

Baltimore indoor mask mandate

that will be regardless of vaccination status, as the highly contagious delta variant of the coronavirus rips through the city and country, Emily Sullivan reports for WYPR.

In some parts of the city, as many as 70% of residents remain unvaccinated, Timothy Dashiell and Fern Shen report for Baltimore Brew, with officials bemoaning the

persistence of misinformation

about the vaccine and the virus. In Baltimore, new cases increased more than 374% compared to four weeks ago and positivity, which now stands at 1.7%, has seen a similar rise over the past month.

Officials in Montgomery County voted unanimously Thursday to

reinstate a mask mandate

requiring people in the county to wear face coverings in indoor public spaces, Jack Moore reports for WTOP. The mandate applies regardless of whether they have been vaccinated against COVID-19.

The Montgomery County mandate would end after seven straight days of fewer than 75 cases per day, or an average of that during the same period, Steve Bohnel reports for Bethesda Beat. Residents

weighing in on the mask policy

had mixed feelings, with some saying it will protect the unvaccinated and others saying Moco's vaccination rate is high at more than 70% and the policy isn't needed.

Prince George's County

will reinstate its indoor mask mandate on Sunday at 5 p.m. as COVID-19 cases climb, Anaya Truss-Williams reports for The Diamondback, the student newspaper at University of Maryland.
MOSBYS FUNDRAISE FOR THEIR DEFENSE BILLS: A charity fund on the website Donorbox has begun accepting donations on behalf of Baltimore State's Attorney Marilyn Mosby and City Council President Nick Mosby as they defend themselves against the ongoing federal criminal tax investigation, Emily Opilo and Tim Prudente report for The Baltimore Sun.
CENSUS RESULTS COMING OUT: The first low-level results from the 2020 U.S. Census will be available Aug. 12, Kevin Kinnally blogs for Conduit Street, a Maryland Association of Counties blog. But the final useable data for redistricting isn't expected until Sept. The timing of census data, delayed because of the pandemic, will make the upcoming year's district design an unusually compressed process, he writes.
PRETTYMAN NOMINATED FOR HOUSE VACANCY: Baltimore City Democrats selected Roxane Prettyman, a community and political activist from Sandtown-Winchester, as their choice to fill a vacancy left when Keith Haynes resigned last month, Pamela Wood reports for the Sun. Prettyman's name will be sent to Gov. Larry Hogan, who has the final say. Haynes, who had represented District 44A in the west and southwest part of the city since 2002, has given no explanation for his retirement.
Prettyman is a self-described

"grassroots community advocate,"

Prettyman grew up in the Sandtown-Winchester community, and serves on the central committee, other neighborhood boards, and is community outreach and engagement director of First Mount Calvary Baptist Church, Danielle Gaines reports for Maryland Matters.
REVIVING HOPE FOR THE REDLINE: Maryland's U.S. senators are working for the revival of a scuttled Baltimore-area subway line by including a provision for it on President Joe Biden's infrastructure bill, Bruce DePuyt reports for Maryland Matters. But the enthusiasm of advocates is tempered by the sober reality that many pieces would need to fall into place for the resurrection of the Red Line project, which was canceled by Gov. Lawrence J. Hogan Jr. in 2015.
COMMENTARY: LET'S LOOK AT 'TREES STOP CRIME': Marc Uncapher questions in The Duckpin whether anyone should take Del. Brooke Lierman seriously as a candidate for comptroller  after giving a speech on the benefits of more trees, including the claim that studies have shown a correlation between decreased crime and increased trees, he blogs. Uncapher is the secretary of the Maryland Republican Party.
FORT MEADE FUNDING ON THE WAY: Nearly $400 million could be coming to Fort George G. Meade in Anne Arundel as part of congressional funding bills, Heather Mongilio reports for the Capital Gazette. The Senate Appropriations Committee passed the Fiscal Year 2022 Military Construction, Veterans Affairs, and Related Agencies Appropriations Bill on Wednesday and will now go to the Senate floor for a vote.
DISPOSAL OF OPIOIDS BILL NOW LAW: U.S. Rep. David Trone's bill to safely dispose of opioids has been signed into law, The Garrett County Republican reports. The DUMP Opioids Act would allow anyone, not just VA patients, to dispose of controlled substances medications at VA centers drop boxes.
ICE CREAM AND ISRAEL: Maryland officials said they will review whether the state has any contracts with Ben & Jerry's and its parent company, Unilever, and "respond accordingly" over the ice cream maker's decision not to sell its products in Israeli-controlled West Bank settlements. The state has a four-year-old policy prohibiting contracts with companies participating in boycotts of Israel, Maryland Secretary of State John B. Wobensmith noted in a letter to two area Jewish community leaders. Mark Kellner reports in the Washington Times.
QUESTIONS BEFORE THE START OF SCHOOL: Less than a month before the start of the school year, some Montgomery County families are having questions about student safety and about administrators' commitment to maintaining in-person education, Caitlynn Peetz reports for Bethesda Beat.