HIGHEST SINGLE-DAY DEATHS FROM COVID-19: With more than two dozen deaths announced Monday, Maryland recorded its most lethal day yet from the coronavirus pandemic, and the number of confirmed cases across the state surged past 4,000, Luke Broadwater and Pamela Wood of the Sun report.
HOGAN ORDERS 'UNSAFE' BUSINESSES SHUT: Gov. Larry Hogan has issued an executive order that authorizes local health departments to shut down businesses and organizations that local officials deem "unsafe facilities," Luke Broadwater of the Sun reports.
ECONOMIES IN STEEP DOWNTURN: Bryan Renbaum of Maryland Reporter writes that the coronavirus has plunged the U.S. economy into a depression, according to Peter Morici, a one-time chief economist at the U.S. International Trade Commission who is now affiliated with University of Maryland's business school.
SHUT OUT OF BIZ RELIEF PROGRAMS: Small businesses in Maryland and elsewhere that have complained of unfairly being locked out of a federal coronavirus relief program say problems persist — leaving some wondering whether they will survive the pandemic crisis, Lorraine Mirabella of the Sun reports.
STATE LEASES RINKS AS POSSIBLE MORGUES: The state of Maryland has leased two ice skating rinks to use as possible makeshift morgues during the COVID-19 crisis, Danielle Gaines of Maryland Matters reports. Health Secretary Robert Neall shared the grim detail with the University System of Maryland Board of Regents on a teleconference Monday evening.
STATE RECEIVED BROKEN VENTILATORS: In the scramble to locate more ventilators for critically ill coronavirus patients, Maryland received some that did not work, according to Sen. Ben Cardin, a Maryland Democrat who has been pushing federal authorities for proper supplies. Meredith Cohn of the Sun reports the story.
RACE, ZIP DATA SOUGHT ON COVID-19: Baltimore City Council President Brandon Scott introduced a bill Monday night requiring the city health commissioner to report patients' races and ZIP codes during a health emergency, a move designed to produce data that's not been made public in Maryland during the coronavirus pandemic, the Sun's Talia Richman reports.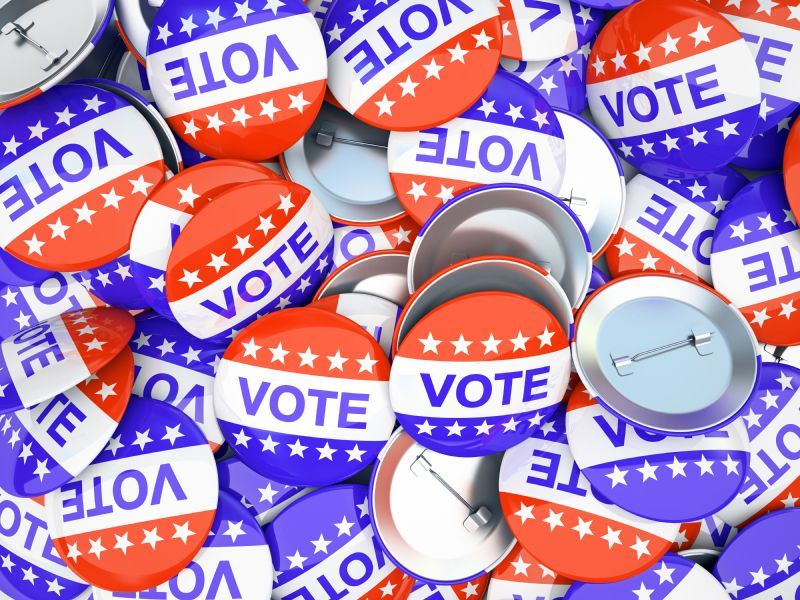 FREDERICK AWAITS HOGAN ORDER ON ELECTIONS: Frederick County's Board of Elections is keeping a close eye on what Gov. Hogan orders regarding the state's presidential primary on June 2, Steve Bohnel reports for the Frederick News-Post. The primary, originally scheduled for April 28, was delayed by an executive order Hogan issued last month.
HOTEL SHELTER SOUGHT FOR HOMELESS PEOPLE: Baltimore housing advocates are pushing city leaders to convert city hotels into temporary homeless shelters to help prevent the spread of COVID-19, Melody Simmons of the Baltimore Business Journal reports.
GROUP ASKS HOGAN TO VETO DIGITAL AD TAX: A coalition of advertising and media companies wants Gov. Hogan to veto a bill passed by the Maryland General Assembly that would implement a digital advertising tax, Holden Wilen reports for the Baltimore Business Journal.
IS HOGAN IRRITATING TRUMP? It appears Gov. Hogan (R) is starting to get under President Trump's skin, writes Bruce DePuyt for Maryland Matters. The president made a passing reference to RINOs — Republicans in Name Only — during a lengthy and rambling COVID-19 briefing on Monday, though he left his audience to speculate about whom he was referring to. To Maryland-based observers, it sure felt like a swipe at Hogan.
BODY OF KENNEDY TOWNSEND'S DAUGHTER FOUND: After searching for four days, the Maryland Department of Natural Resources Police have found the body of former Lt. Gov. Kathleen Kennedy Townsend's missing 40-year-old daughter, Maeve Kennedy Townsend McKean. in the Chesapeake Bay. McKean's 8-year-old son, who went out on a canoe with his mother on Thursday to retrieve a ball, has not been found. Police said they are resuming the search Tuesday, the Sun's McKenna Oxenden reports.