SCHOOL CLOSING EXTENDED 4 WEEKS: State Superintendent of Schools Karen Salmon announced on Wednesday that public schools will remain closed for an additional four weeks – at least through April 24 — to help limit the spread of the coronavirus, Bryan Renbaum of MarylandReporter writes.
HOSPITAL ALTERNATIVES SOUGHT: The U.S. Army Corps of Engineers is scouting out old school and hospital buildings in Maryland, even an unused prison, looking for additional spaces where the state could add thousands more critical-care beds during the coronavirus outbreak, the Sun's Yvonne Wenger reports.
74 NEW CASES IN ONE DAY: Issuing a somber message Wednesday, Gov. Larry Hogan said the coronavirus outbreak in Maryland is just beginning and escalating rapidly, with the state reported an additional 74 cases, bringing the state's confirmed total to at least 423, Yvonne Wenger of the Sun is reporting.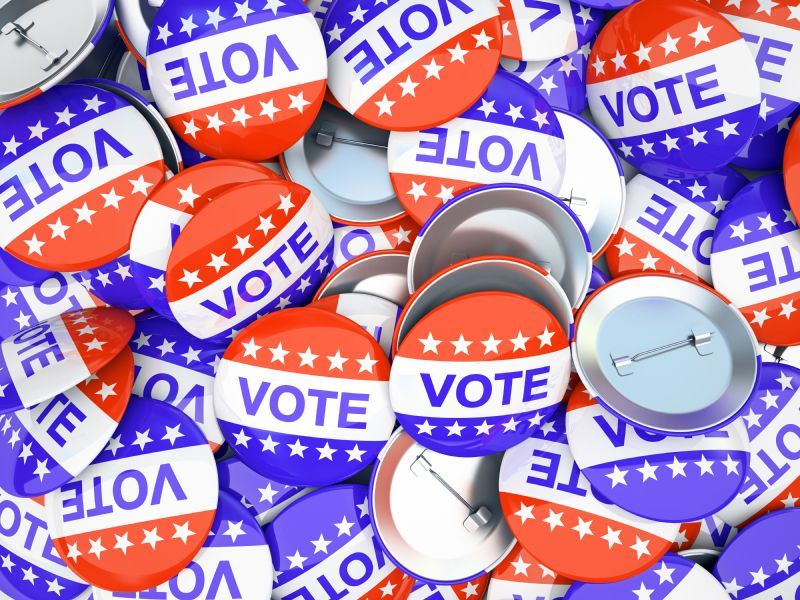 ELECTIONS BOARD PUSHES MAIL-IN VOTING: The State Board of Elections is recommending that there be no in-person voting for the June 2 primary due to the new coronavirus pandemic, pushing citizens to mail-in or drop-off ballots that would be sent to every one of Maryland's more than 4 million voters, Emily Opilo reports for the Sun.
TRAVELERS ASKED TO SELF-QUARANTINE: Marylanders returning from New York and its surrounding areas are being asked to self-quarantine under a new set of directives issued by Gov. Hogan meant to mitigate the spread of COVID-19, reports Bryan Sears for the Daily Record. His article is topped by a 45-minute video of the governor's press conference.
PG TEACHERS, OTHERS ILL: Jason Flanagan, a 39-year-old Prince George's County high school teacher and former freelance writer for the Baltimore Post-Examiner, was tested for COVID-19 six days ago, but his doctors and family members are still waiting for the results. He lays sedated in a hospital, hooked up to a ventilator, fighting for his life, Glynis Kazanjian writes for the Baltimore Post Examiner.
COMMENTARY: DRAWBACKS TO SOCIAL DISTANCING: Dr. Shobhit Negi, a Baltimore psychiatrist, writes in MarylandReporter about the effect that social distancing has on those with cognitive disorders and physical disabilities.
HOGAN's CONSULTATION TEAM: Gov. Larry Hogan has a team of seven public health specialists that he consults as he figures out how to grapple with the coronavirus pandemic. McKenna Oxenden and Daniel Oyefusi introduce us to them for the Sun.
FEDERAL AID TO MARYLAND: The $2 trillion stimulus package that now appears headed for congressional approval contains a variety of provisions that would offer help to Maryland, from unemployment benefits to small business loans, from extended unemployment benefits to direct payments to taxpayers, the Daily Record reports.
CONSTITUENT SERVICE FROM AFAR: "People need, now more than ever, to know that government is there to help them," U.S. Rep. Dutch Ruppersberger, a Baltimore County Democrat, told Jeff Barker of the Sun. But in this trying period — when elected officials' reputations can be made or broken — the lawmakers have an added strain: learning how to conduct business from afar.
GUN SALES UP: Steve Bohnel of the Frederick News-Post writes that Jim Perkins has been busy the past few weeks. That's because he's sold roughly triple the number of guns he typically sells around this time of year. "All they want is something for home protection. … I guess they're scared about people stealing their food and toilet paper," Perkins said with a laugh.
FRONT-LINE CITY WORKERS TO GET STIPEND: Beginning Monday, Baltimore will provide some city employees at the forefront of the coronavirus pandemic with a $200 biweekly stipend, writes Talia Richman for the Sun.
PLASTIC BAGS MAKE A COMEBACK: Now, because of the COVID-19 pandemic, single-use plastic bags are coming back into fashion — at least temporarily, Josh Kurtz reports in Maryland Matters.
SITTING JUDGE FACES CHALLENGERS: John Kuchno, a Circuit Court judge in Howard County, can keep his job only if he wins the June 2 primary and general election against three other local attorneys, MarylandReporter's Len Lazarick writes.
CARROLL NABS $2.6M FOR PROJECTS IN STATE BUDGET: Although Maryland's 2020 General Assembly session ended early as a result of the coronavirus pandemic, Carroll County received more than $2.6 million for projects and had legislation approved to extend alcohol sales to 2 a.m., Mary Grace Keller of the Carroll County Times reports.
NATIONAL CATHEDRAL FINDS, DONATES N95 MASKS: More than a decade ago, the Washington National Cathedral purchased thousands of the now highly sought N95 masks just in case the bird flu ever started wreaking havoc in the area. Now, they've been donated to two D.C.-area hospitals to help put a dent in the growing need for medical supplies being felt all across the U.S.