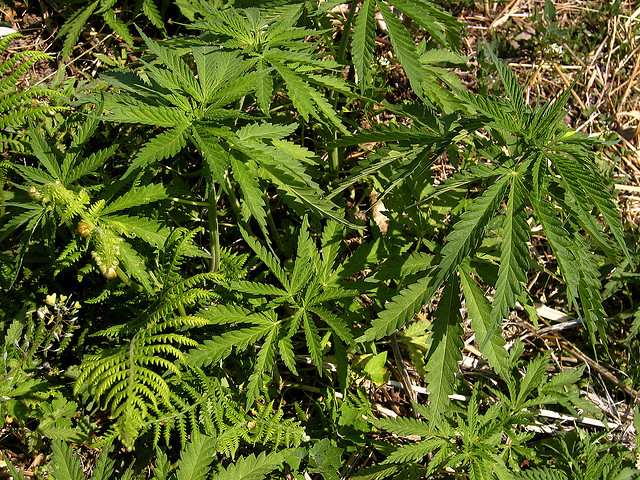 PRELIMINARY RX POT LICENSEES: The state has awarded preliminary licenses to more than 20 companies to grow and process marijuana in Maryland, a major step forward in the effort to make medical cannabis available to patients in Maryland, reports Pamela Wood for the Sun. Several of the winning applicants have political connections.
COURT LOOKS AT VOTING MAPS: David Savage of the Sun reports that a crop of legal challenges to contorted legislative districts in states like Maryland will soon give the Supreme Court its best opportunity in years to consider whether maps drawn for partisan advantage deprive voters of an equal voice in elections. Good-government groups believe the justices are poised to take up redistricting cases from North Carolina or Wisconsin — or both — in the next term. The plaintiffs are challenging the legality of one party drawing an electoral map that all but guarantees its candidates will win nearly all the seats.
TRANSPORTATION FUNDING TALK: Lawmakers and state and county officials are likely to have a lot to talk about when it comes to how a new transportation funding law is being implemented, reports Bryan Sears for the Daily Record. The topic is certain to come up as county leaders descend on the Eastern Shore Wednesday for the  start of the Maryland Association of Counties summer conference, particularly now that transportation officials and an attorney for the legislature differ on how and when a new project scoring system is to be used.
BPD & SEXUAL ASSAULT INVESTIGATIONS: The Sun editorial board looks at the DOJ report on the Baltimore Police Department's handling of rape cases, writing that in Baltimore, fewer than a quarter of the cases of alleged sexual assault investigated by police result in the arrest of a suspect. That's about half the national average, according to last week's report on city police by the Department of Justice. What could explain that disparity? Is it that women in Baltimore are prone to lying about being assaulted? That cases here are for some reason more difficult to solve? Or is it that six years after the department's utter failure to properly investigate sexual assaults was exposed by The Sun's Justin Fenton, not nearly enough has changed? There's plenty of reason to conclude it's the latter.
DOJ FINDINGS IN BLACK, WHITE & ORANGE: Baltimore Brew offers a graphics-rich explanation of the DOJ findings.
CITY $15 WAGE ON HOLD: Luke Broadwater reports in the Sun that supporters of a proposal to raise Baltimore's minimum wage to $15 an hour failed to muster the votes for passage Monday night, instead sending the bill back to committee and an uncertain future. Chief sponsor Mary Pat Clarke pledged to continue to look for the additional vote needed to pass the measure, even if that meant waiting until a new council takes office after the November election.