By Richard J. Douglas
For MarylandReporter.com
Britons voted to leave the European Union (EU) last week.  The United Kingdom's (UK) departure from the EU could spell opportunity for Maryland.  Nervous UK investors seeking new homes for their capital should find one in Maryland.
Many British companies actively supported the departure from the EU.  On May 15, 300 British CEOs signed a letter to The [London] Telegraph newspaper stating that "Britain's competitiveness is being undermined by our membership of (sic) a failing EU."
Others worry about EU retaliation against the UK for the exit vote.  In a June 3 speech, JPMorgan CEO Jaime Dimon (who opposed UK exit from the EU) reportedly told UK staff that "[in] a bad scenario, and this is not the worst-case scenario, trade retaliation against Britain by countries in the European Union is possible …"
A stable haven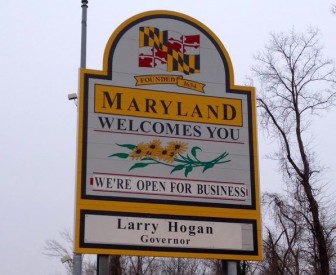 Either way, the UK/EU pull-out points to opportunity for Maryland.  We should engage the new British dynamic and offer our state as a stable haven for nervous UK investors.
In fact, many British companies are already in the US.  According to a 2016 report from the private-sector Organization for International Investment (OFII), the UK is the "single largest foreign investor in the US."  OFII puts the 2016 UK share of U.S. investment at $449 billion (see www.OFII.org), or 15% of the total.  There is plenty of room in Maryland for more.
The stability of our market and our nation's network of existing trade agreements could be a lifeboat for British capital now facing uncertainty as London and Brussels decouple.
Seizing the moment
How could Maryland seize the moment?
In the short term, Annapolis could explore application of executive authorities to make Maryland's regulatory environment more attractive to new British investors urgently seeking options.  More permanent measures would be up to the General Assembly.
Obvious longer term projects will bring improvements to port and off-port infrastructure in Baltimore and the continuing cleanup of Maryland's regulatory environment.  Attracting British investment in the wake of the EU vote is a good reason to do both.
Equally important at this juncture is "showing up".  Maryland emissaries could hit the streets now to convince British CEOs to look westward for relocations of assets and executive suites.  We should strive to make Maryland a center of gravity for British western hemisphere investment, and to make Baltimore an "Atlantic Singapore".  In short, we should give worried British CEOs stable options.
What's in it for Maryland?   New jobs, new revenue, and genuine hope.
The month of June saw major economic developments with implications for Maryland:  the UK vote, and inauguration of a wider Panama Canal.  In Gov. Larry Hogan, Maryland has the leadership needed to navigate new international currents generated by these developments.  Opportunities await Maryland, and victory goes to the swift.
Richard J. Douglas is a lawyer in College Park and a former Republican candidate for U.S. Senate.