By Ilana Kowarski
There has been a great deal of partisan bickering in the debate over gun control. But the one thing Democrats and Republicans tend to agree on is the need to improve the mental health system, so that potential mass shooters are treated before their violent fantasies become a reality.
Maryland's new gun control laws prohibit gun purchases by those who have been involuntarily committed by a judge or those who were voluntarily committed for over 30 days.
Mentally ill Marylanders have cried foul, saying that they have become the scapegoat for a national tragedy.  They say that they are not getting the help they need from the state, and that they have been neglected by politicians who claim to care about their well-being.
Mental health providers concur, arguing that the state's psychiatric services are woefully underfunded and that the General Assembly has done little to address this problem. They were particularly shocked that the governor revoked $7.2 million of funding for mental health in his supplemental budget this week.
"It's like the mental health part of the state budget is the red-headed stepchild.  We get the scraps that fall to the floor, if there are any," said Denise Camp, an outreach coordinator for On Our Own of Maryland who became an advocate for the mentally ill after a lifetime of struggling with depression and suicidal compulsions.  "I'm not a psychiatrist, but psychiatrists have helped me, and when they get shafted, I get upset."
Proposals for more funding unlikely to pass
Sen. Richard Madaleno, D-Montgomery, and Del. Sandy Rosenberg, D-Baltimore City, each proposed bills that would provide $40 million of additional mental health funding, but those proposals have gotten no traction in either house.
The Department of Budget and Management opposes this legislation, arguing that an overhaul of the mental health system is too expensive for the state to pursue at this time. Kim Burton, a director at the Mental Health Association, said that the needs of Maryland's mentally ill are too great to ignore.
"There really isn't a question about what is needed to make our mental health system more proactive, effective, comprehensive and just," Burton wrote. "What we don't have – and couldn't get this session – is the commitment of our state's leaders to the high cost of implementing the recommendations."
Burton also objected to legislators' rhetoric about the mentally ill during the gun debate. She argued that this rhetoric would increase the stigma of psychiatric disorders and make it harder for the mentally ill to acknowledge their disease and seek treatment.
"Though there is no data to support that people with mental illness are more dangerous than the general public, our legislature has moved forward with highly discriminatory and misguided amendments to the gun legislation which unfairly targets individuals with mental illness even if they pose no threat to public safety," she wrote.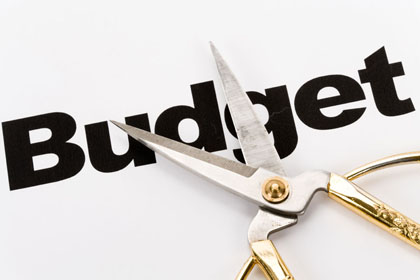 Surprise cut in governor's supplemental budget despite rise in patients
Resentment among Maryland mental health advocates has been festering for years as the state has progressively reduced the number of subsidized psychiatric care beds and repeatedly dipped into the Mental Hygiene Administration's coffers to compensate for shortfalls in the general fund.
Psychiatrists and their patients are now protesting, and some claim that they have reached their breaking point, since Gov. Martin O'Malley revoked the Mental Hygiene Administration's $7.2 million surplus for this fiscal year.
The surplus was in the state's Medicaid payments for mental health, but advocates said they could have used it to pay for community psychiatric clinics.
O'Malley's decision was announced in his supplemental budget this week, a move that shocked mental health advocates.
"Nobody in the advocacy community had any hint that this was coming," said Herb Cromwell, the executive director of the Community Behavioral Health Association.
The governor did deliver a $5 million increase in the 2014 appropriation for mental health, but these increases were outweighed by budget cuts in the current fiscal year.
Budget surpluses revert to general fund
Karen Black, spokesman for the Department of Health and Mental Hygiene, defended the governor's financial choices, explaining that the state routinely returned the agency's budget surpluses to the general fund.
The surplus was a result of the agency overestimating the cost of providing services to Medicaid recipients.  Since the estimate was high, she stated, the surplus was returned, but if it had been low, then the governor would have appropriated more money to meet the need.
"The governor included an additional investment of $5 million for mental health services in his supplemental budget, above what is required to be provided to Medicaid recipients," Black stated. "These dollars will fund crisis services, mental health first aid training, and creating a center of excellence for serious mental illness."
Maryland's mental health providers say that they are grateful for the additional state funding in 2014, but that the governor's cut to the Mental Hygiene Administration's 2013 budget comes at a particularly bad time, since they have experienced a 50% increase in referrals during the Great Recession.
Studies consistently show that depression and suicide rates spike during times of economic hardship. A 2011 survey from the National Alliance for Mental Illness revealed that 13% of America's unemployed have contemplated suicide.
Mental health providers object
When mental health providers realized that they would not be getting the money they were counting on, they sent letters of protest to O'Malley.
In his letter, Cromwell stated that the funds would have gone directly to outpatient mental health clinics that provide treatment and medication for 140,000 children and adults using the public mental health system.
"To have it taken away at the last minute is stunning," Cromwell stated.  "Community providers continue to do everything they are asked to do and more, including serving 50,000 additional customers in the last six years because of increased demand brought on by the Great Recession.  They have done so at a lower per capita cost than was the case in 2004.  And this is the thanks they get."
Some of the Mental Hygiene Administration's budget surplus had been allocated to health care providers by the General Assembly before the governor returned the surplus to the general fund.
$2.1 million was earmarked to raise psychiatrists pay. They have consistently received lower reimbursement rates than other physicians in the state, despite a 2010 parity law mandating that they receive comparable compensation.
The General Assembly had allowed for the other $5.1 million to be used to fund community psychiatric clinics, but those plans are nixed by the governor's supplemental budget.
Hospitals lack psychiatric beds
Those on the front lines of the mental health care system say that state funding is inadequate.  Dr.  Steve Daviss, chairman of psychiatry at the Baltimore-Washington Medical Center, said that his hospital does not have enough mental health care beds and that this is partly because the state provides less money for psychiatric services than for other kinds of medical care.
The General Assembly has reduced funding for inpatient psychiatric care beds for several years, and recently eliminated all remaining funding for psychiatric care beds in private hospitals, striking $1.25 million from the 2014 budget.
Legislative analyst Simon Powell argued that this cost-saving measure was appropriate.  Hospitals will eventually be reimbursed for uncompensated psychiatric care through higher rates enacted by the state and paid by insured health consumers, making up for those who are unable to pay for their own psychiatric treatment, Powell said.
However, he argued that psychiatric reimbursement rates should be higher than they are now, since there is substantial unmet need in the state's mental health care sector and hospitals have little financial incentive to provide mental health services.
Daviss said that there is a severe, statewide shortage in the number of inpatient psychiatric beds. The result, he says, is that psychiatric patients wait for hours — sometimes days — for inpatient care after arriving in emergency rooms, even when they are in desperate need of medical attention.
"There are times when every single psychiatric bed in the state is full," he said.  "It's like going to a popular restaurant, seeing long lines, and waiting for someone to leave so you can move in.  If there's no beds, there's no beds, whether you have insurance or not."
Doctor: delayed treatment puts patients on verge of suicide
Daviss said that psychiatric patients also had difficulty getting outpatient appointments and other support services. He attributed this in part to a lack of state financing and in part to a lack of regulation ensuring that insurance providers gave clients a sufficient number of in-network psychiatrists.
He also argued that the disparity between the state's psychiatric reimbursement rates and other medical care rates made hospitals less willing to provide mental health care, since they are unlikely to make a profit.
Due to these factors, Daviss believes that the state's mentally ill population often stays in the shadows until they can no longer cope with their disease, and he says that he has witnessed the cost of delayed psychiatric treatment.
"People go a lot longer before getting treatment – they go until they just can't function anymore or until they are forced to get help," he said.  "Many of my patients are people at the end of their rope, and they are ready to kill themselves. They say, 'I can't get the help I need.'"
Daviss said that he knows that quality support services can make a difference because of one of his patients, who attempted suicide twice last year but began the road to recovery after the hospital connected her with outpatient counseling. "Before she did not have hope, and now she does," Daviss said.