Tag:
president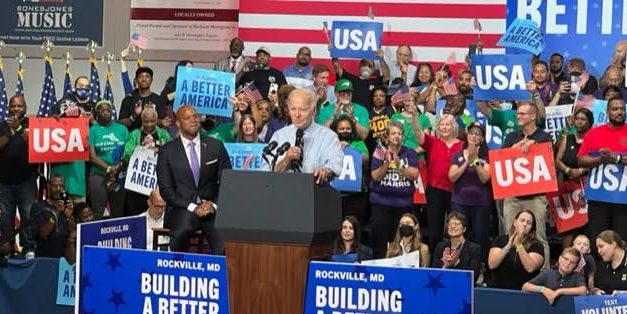 "MAGA Republicans…they refuse to accept the will of the people. They embrace political violence. They do not believe in democracy. That is why in this moment those of you who love this country-Democrats, independents, mainstream Republicans-we must be stronger," Biden added.
Read More
Joseph R. Biden Jr. was sworn into office Wednesday as the 46th president of the United States, calling for national unity amidst a pandemic and increased racial tension, violence and political polarization. 
Read More

Support Our Work!
We depend on your support. A generous gift in any amount helps us continue to bring you this service.
Recent Comments
Laser Cutting

December 3, 2023

Sue Livera

November 14, 2023

K. Falcon

November 3, 2023

Don

October 31, 2023

Ron

October 1, 2023
Twitter
Facebook