Tag:
Maryland State House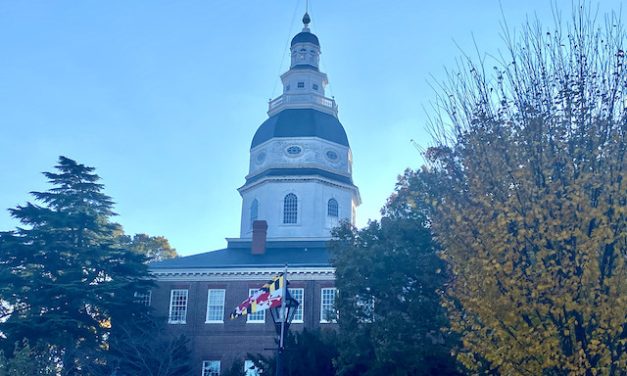 The first part of the project will focus on structural repairs to the dome related to water infiltration, painting, and window work, Cavey wrote in an email to Capital News Service. He said renovations will also ensure the dome has continuous protection from lightning and fire.
Read More
The Maryland State House is the oldest in the nation in continuous legislative use, and to some users, the legislature's website looks like it's been around since the dawn of the Internet as well.
"It's an antiquated website," said Sen. Mike Lenett, a Montgomery County Democrat who is one of the drivers behind an open government push this year. "The General Assembly website is not user-friendly by any means."
Read More

Support Our Work!
We depend on your support. A generous gift in any amount helps us continue to bring you this service.
Twitter
Facebook