Tag:
Margaret Flowers
The only TV debate between the two major party candidates for U.S. Senate Wednesday night was what campaign debates used to be in the good old days before 2015. In an hour of crisp questioning, Republican Kathy Szeliga, minority whip of the House of Delegates from Baltimore County, and Democrat Chris Van Hollen, a seven-term congressman from Montgomery County, discussed a dozen different issues without rancor, interruptions or personal insults.
Read More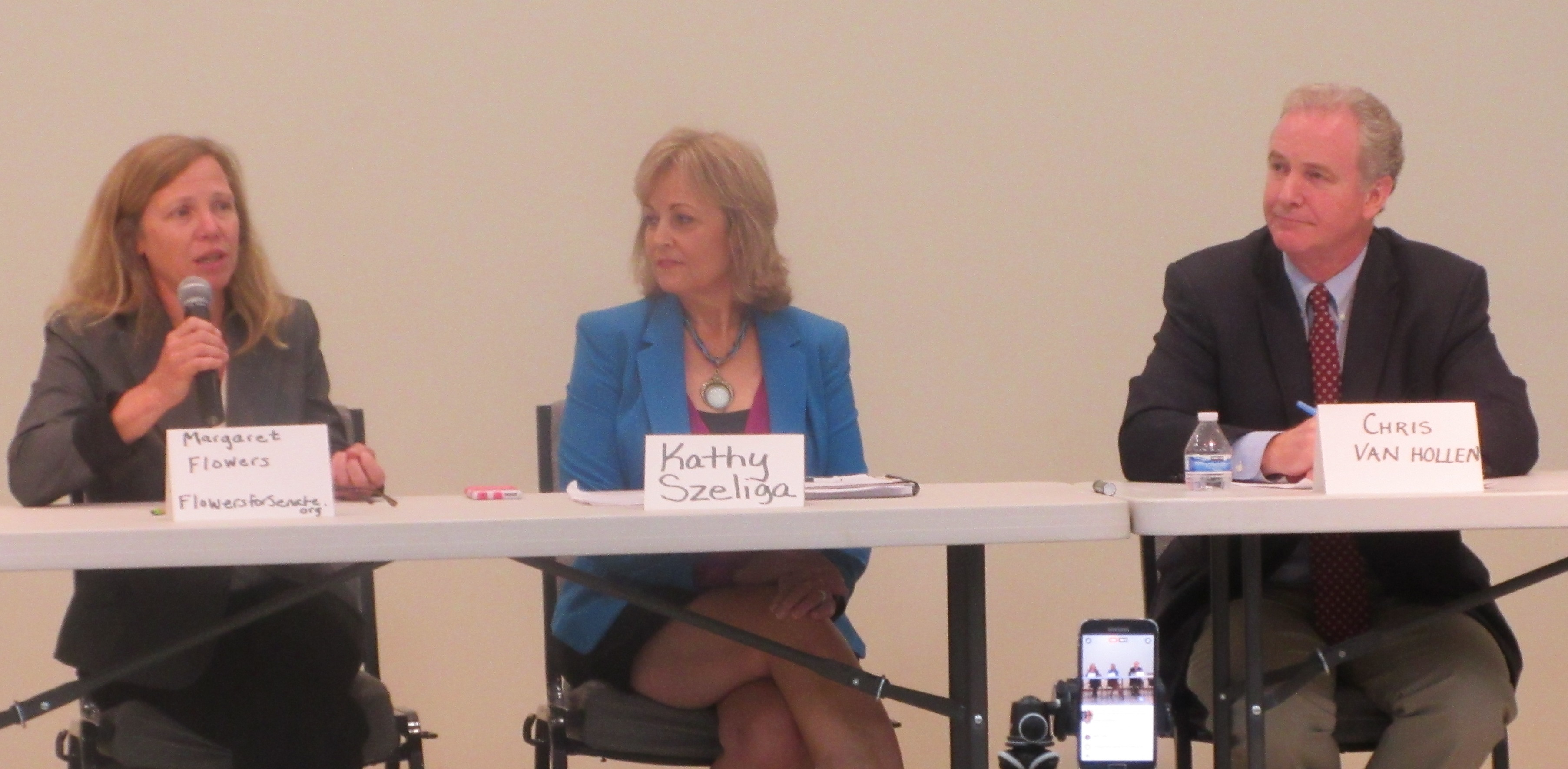 They are equal on the November ballot, but the three candidates for U.S. Senate sat together on the same stage for the first and possibly last time Saturday at a forum in Columbia sponsored by an African American coalition. Dr. Margaret Flowers, a physician representing the Green Party, appeared with Republican nominee Kathy Szeliga, the House of Delegates minority whip, and Rep. Chris Van Hollen, the Democratic nominee to replace retiring U.S. Sen. Barbara Mikulski.
Read More

Support Our Work!
We depend on your support. A generous gift in any amount helps us continue to bring you this service.
Recent Comments
Laser Cutting

December 3, 2023

Sue Livera

November 14, 2023

K. Falcon

November 3, 2023

Don

October 31, 2023

Ron

October 1, 2023
Twitter
Facebook