Tag:
Commentary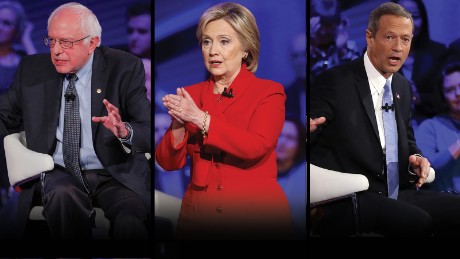 The final meeting before the Iowa Caucuses of the Democratic candidates — a CNN town hall series of interviews and audience question-and-answers at Drake University — Sen. Bernie Sanders, former Gov. Martin O' Malley former Secretary of State Hillary Clinton, was energized by three things: the closeness of the Iowa race, Sanders' surging ahead in New Hampshire, and President Obama's not-so-deft near endorsement of Hillary Clinton.
Read More
In an old Catholic observance, First Fridays of the month were set aside for special devotions to the Sacred Heart of Jesus. For the last 10 years, Art Baselice, an ex-cop, First Fridays of the month have been set aside for another devotion.
From noon to 1 p.m., as he plans to do this Friday, he stands outside the Cathedral of Saints Peter and Paul in Philadelphia with a poster that says "Victim of Catholic Clergy Sex Abuse." The poster has a picture of his late son Arthur and the Franciscan priest and brother that abused him.
Read More

Support Our Work!
We depend on your support. A generous gift in any amount helps us continue to bring you this service.
Recent Comments
Twitter
Facebook