This week, as it celebrates its 8th birthday, MarylandReporter.com is launching its participation in News Match 2017, a $3 million collaboration between Democracy Fund, the John S. and James L. Knight Foundation, and the John D. and Catherine T. MacArthur Foundation to support nonprofit news organizations.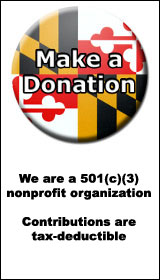 MarylandReporter.com is one of more than 100 U.S.  news organizations eligible to receive up to $28,000 each in matching funding for all individual donations up to $1,000 received by Dec. 31. You can make a tax-deductible contribution today using the donate button or send a check to the address below.
News Match is the largest grassroots fundraising campaign to support nonprofit and investigative news organizations.
The Knight Foundation launched the inaugural News Match last year, helping MarylandReporter.com and 56 other nonprofit news organizations raise more than $1.2 million in matching donations.
This year, in partnership with the Institute for Nonprofit News and the News Revenue Hub, Democracy Fund, Knight Foundation, and the MacArthur Foundation will nearly triple the number of dollars available to more than 100 nonprofit news organizations. The Miami Foundation is serving as fiscal sponsor for the fund.
In total, more than $3 million has been pledged to support state and local news, investigative reporting, and engaged journalism.
"We want 2017 to be a record-setting year for donations to news to ensure that innovative, nonprofit newsrooms have the resources they need to deliver high-quality reporting to the communities they serve," said Josh Stearns, associate director for the Public Square program at Democracy Fund. "News Match comes at a time when journalists are facing a perfect storm of economic challenges and political attacks. A robust, independent press is essential to fostering an informed and engaged public and vital for a healthy democracy."
"At a time when trust in media is at an all-time low, nonprofit journalism organizations are directly connecting with people to understand their needs and concerns, while providing vital news and information to communities across the nation," said Jennifer Preston, Knight Foundation vice president for journalism. "This initiative will help news organizations that are imperative to our democracy build resources and widen their supporter base, just when they need it most."
Nonprofit newsrooms depend on donations from their communities to produce public-interest news. In the last two decades, commercial and legacy newsrooms have lost more than 24,000 jobs.
"People are increasingly looking to nonprofit news to fill their information needs," said Sue Cross, executive director and CEO of the Institute for Nonprofit News. "We need to continue that momentum and build an infrastructure that supports organizations that deliver fact-based, nonpartisan, accountable journalism."
"The accountability and investigative function of journalism is essential for our democracy and it has been under-resourced for many years," said Kathy Im, director of Journalism and Media at MacArthur. "News Match endeavors to strengthen a free and independent press and help restore Americans' faith in the news media."
Organizations participating in News Match 2017 include Maryland Matters and news organizations large and small.
All news organizations participating in News Match must be members in good standing of the Institute for Nonprofit News. To be a member, an organization must be a 501(c)(3) or have a 501(c)3 fiscal sponsor, must be transparent about funding sources, and produce investigative and/or public-service reporting. Donations are tax-deductible as allowed by law.
Send checks to:
MarylandReporter.com
6392 Shadowshape Place
Columbia, MD 21045