Tag:
sex protection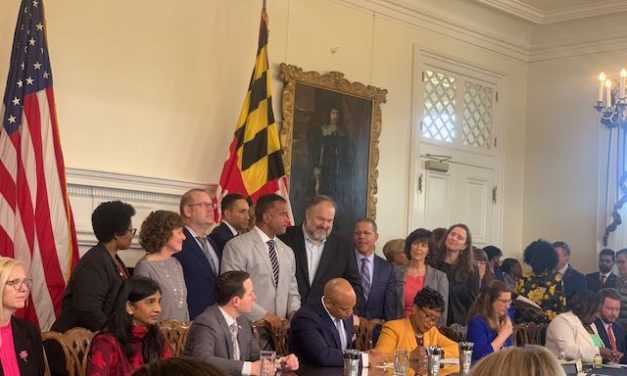 Attorney General Anthony Brown was among the winners in the race to get legislation passed by the Maryland General Assembly in the session that ended Monday. Despite serving only three months, he was able to shepherd his top two legislative priorities, civil rights enforcement and the authority to prosecute police-involved fatalities through the legislature, and both are expected to become law. 
Read More
"It's a great day for our families and it's a great day for our communities," Moore said. "I'm proud because this session showed that we, as a state, can move differently. To show that we can move in partnership and show that once again Maryland can do big things and Maryland can lead."
Read More

Support Our Work!
We depend on your support. A generous gift in any amount helps us continue to bring you this service.
Recent Comments
Twitter
Facebook