Tag:
Rising seas
Maryland has more than 5,200 miles of state roads and about 21,000 miles of county roads, according to the Maryland State Highway Administration. A CNS analysis found that roughly 800 miles of roads would be affected if sea levels rise another 2 feet. At 5 feet, an estimated 3,700 miles would be under water.
Read More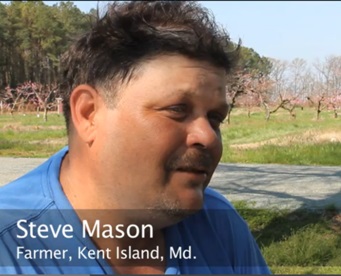 The strawberries won't grow anymore on Steve Mason's Kent Island farm after Hurricane Isabel. In this video, he talks about the impact of higher water and more severe storms on his father's dream.
Read More

Support Our Work!
We depend on your support. A generous gift in any amount helps us continue to bring you this service.
Recent Comments
Laser Cutting

December 3, 2023

Sue Livera

November 14, 2023

K. Falcon

November 3, 2023

Don

October 31, 2023

Ron

October 1, 2023
Twitter
Facebook