Tag:
Maryland gun laws
A federal court judge Friday blocked parts of a new Maryland law that limits areas where gun owners in Maryland are allowed to carry concealed or open-wear firearms just as it was set to go into effect on Sunday.  
Read More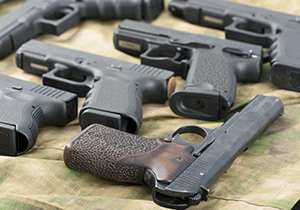 Going to pick up your child from school with your gun in your handbag, or going to the bar for a drink with your handgun in your concealed holster – these are both things that will likely be prohibited this October, even with a concealed carry permit, after the Maryland General Assembly passed legislation tightening gun laws, despite heavy pushback from Republican lawmakers. 
Read More

Support Our Work!
We depend on your support. A generous gift in any amount helps us continue to bring you this service.
Recent Comments
Twitter
Facebook