Tag:
John Cluster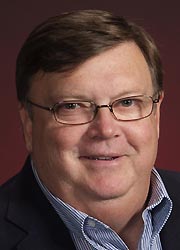 Body scanners and phone wiretaps throughout Maryland's prison system are the latest in a series of legislative proposals being considered by lawmakers trying to eliminate corruption in the state's correctional facilities.
Other suggestions include polygraph tests for correctional officer applicants and mandatory minimum sentences for convicted contraband smugglers.
Read More
Maryland House Republicans were surprisingly complimentary of Public Safety Secretary Gary Maynard at a Thursday news conference about the pervasive gang activity in state prisons revealed in a federal indictment of 13 correctional officers at the Baltimore City Detention Center. The Republicans described the secretary as a reformer whose efforts had been thwarted by the inaction of others, and said that they admired his willingness to uncover corruption.
Read More

Support Our Work!
We depend on your support. A generous gift in any amount helps us continue to bring you this service.
Twitter
Facebook