Tag:
global warming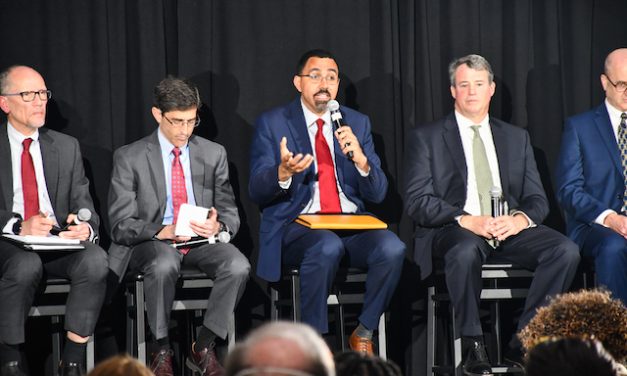 Ten Maryland governor candidates laid out their plans for slashing carbon emissions, building mass transit projects, protecting the Chesapeake Bay and improving air quality in the state at a climate forum Tuesday at the University of Maryland in College Park.
Read More
Hot enough for you?
If you hate the notion that something drastic needs to be done about global warming, then you'll hate Del. Dana Stein's first novel, "Fire in the Wind."
Read More

Support Our Work!
We depend on your support. A generous gift in any amount helps us continue to bring you this service.
Twitter
Facebook