Tag:
David Vogt
Dan Bongino, last year's Republican U.S. Senate nominee, held a major fundraiser in Frederick County Friday night in what he concedes is "going to be a tough election" to unseat freshman Democratic Congressman John Delaney in the 6th District. But he made no mention of a book he wrote due out in November, which details why he chose to leave the Secret Service and run for office.
Read More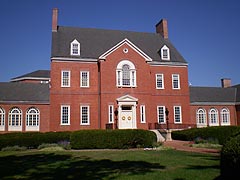 This new monthly roundup covers Maryland election news in July for statewide, congressional and executive races. The 2014 primary has been moved from September to June, and many candidates are out early in response to the new calendar.
Read More

Support Our Work!
We depend on your support. A generous gift in any amount helps us continue to bring you this service.
Twitter
Facebook