Tag:
anti-guns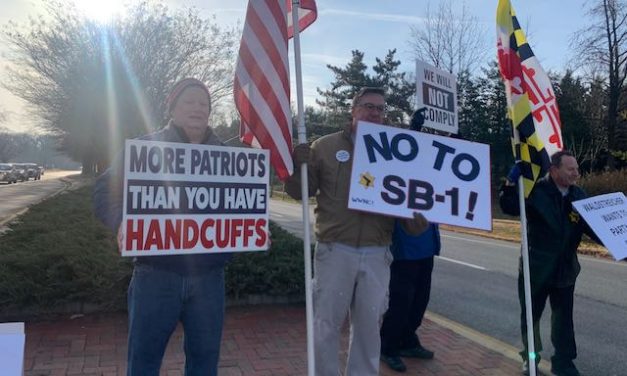 "If this (gun control) does get passed, it's going to be struck down and all they're going to do is cost the Maryland taxpayer tons of money defending it in court. Don't pass this unconstitutional law," said Paul Brockman, a self-employed contractor from Hanover, Maryland, and spokesperson for The Patriot Picket, an Annapolis Second Amendment activist group. "These are the most lawful, law-abiding people out here, and they want to take away our ability to carry a gun to defend ourselves."
Read More
The General Assembly is making gun control a priority this year, after the U.S. Supreme Court in June struck down gun permit restrictions similar to Maryland's. The Gun Safety Act of 2023, is speeding through the legislative process with a second hearing scheduled for Feb. 7, and at least two other bills are pending.
Read More

Support Our Work!
We depend on your support. A generous gift in any amount helps us continue to bring you this service.
Twitter
Facebook